Loeb in command at Rally Mexico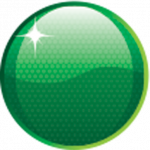 Six-time World Rally Champion Sebastien Loeb will take a 55.5 second lead into the third and final day of Rally Mexico after a masterful drive in Leg #2.
Aboard a Citroen C4 WRC, the Frenchman dominated proceedings winning eight of the day's nine Special Stages.
Loeb started the day third overall and attacked from the outset, making the most of an advantageous road position to spring into the lead by the second stage.
Throughout the day he increased his lead to build an advantage that looks unbeatable with just 51.49 competitive kilometres remaining.
"It was a perfect day," said Loeb. "No mistakes, I was on the limit all the time, trying to increase my lead. Now we have more than 50 seconds it should be perfect, but we have to stay on the road and avoid any mistakes. That's the plan."
Norwegian Petter Solberg is second aboard his privately entered C4. The 2003 World Champion had a trouble-free run, but had the worst of the conditions as the first car on the rad.
"Even the second time through it's been very, very slippery but I still think we're doing well," he said. "Yes, Loeb has taken a lot of time but we will see tomorrow how we do. I've been trying different things with the car today, some small details here and there and it feels good. It's good to drive near the front, and to be able to learn how that feels again, you know?"
Citroen Junior team driver Sebastien Ogier ended the day third just 2.7 seconds behind Solberg, after pulling a tactical move on SS16 he believes will help him catch Petter on Sunday. "We slowed down at the end just to be third tomorrow because it will be an advantage to be behind Petter on the road," he said. "We want to try and finish second. That's the plan. It's been a good day. We had one spin and one stall but that's okay. Sebastien has been extremely fast, but it was never my plan to fight with him – it's always been to fight with Petter."
BP Ford Abu Dhabi Team drivers Jari-Matti Latvala and Mikko Hirvonen are fourth and fifth respectively, but more than 45 seconds behind the Citroen trio who between them have won every stage so far.
"There has been some improvement; we were only five seconds behind the fastest time here and we've had a much better afternoon than the morning," said Latvala after SS16. "At the service we went stiffer with the car set-up because I think we had gone far too soft. Now we're where we want to be."
As the Ford team's number two driver, Latvala accepted he was likely to be asked to swap places with Hirvonen on Sunday. "Let's see what happens tomorrow, but yeah, of course in a normal situation Mikko should finish ahead of me because he needs the points in the drivers' championship."
Hirvonen showed signs of improvement but has been frustrated by his performance.
"The second day wasn't a lot better than the first," said Hirvonen. "We've been doing all we can to try and find a better set-up. For this stage it was okay – we've always had good confidence with the car here – but other times I'm not so good with it. It's a bit strange. From the start of the rally it's not been perfect with the car, and once the confidence went it was hard to get it back – especially cleaning the road. But I can't change that now. We just have to look to the future – and finish tomorrow."
Stobart Ford Team driver Henning Solberg rounded off the day sixth, 25.3 seconds behind Hirvonen. The Norwegian set a string of top five stage times during the day – including a second fastest on SS11 and a third fastest on SS12 – which promoted the factory Ford drivers to adopt his car-set-up in the afternoon
Federico Villagra of the Munchi's Ford World Rally Team finished the day seventh and the last of the WRC entries after the retirement of Dani Sordo, Ken Block and Matthew Wilson on SS10.
Leaderboard – End of Leg #2 Rally Mexico
| | | | |
| --- | --- | --- | --- |
| No | Driver | Car | Time |
| 1 | Sebastien Loeb | Citroen C4 WRC | 3:08:49.6 |
| 2 | Petter Solberg | Citroen C4 WRC | +0:55.5 |
| 3 | Sebastien Ogier | Citroen C4 WRC | +0:58.2 |
| 4 | Jari-Matti Latvala | Ford Focus RS WRC | +1:43.9 |
| 5 | Mikko Hirvonen | Ford Focus RS WRC | +1:59.9 |
| 6 | Henning Solberg | Ford Focus RS WRC | +2:25.2 |
| 7 | Federico Villagra | Ford Focus RS WRC | +9:11.8 |
| 8 | Martin Prokop | Ford Fiesta S2000  | +16:28.0 |
| 9 | Xavier Pons | Ford Fiesta S2000 | +16:32.8 |
| 10 | Armindo Araujo | Mitsubishi Lancer Evo IX | + 18:04.7 |