Holdsworth wants more time in the UAE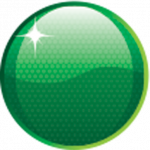 Lee Holdsworth has asked V8 Supercars to reconsider the scheduling of the Middle Eastern races for the future.
The Fujitsu Racing driver, who currently sits seventh in the V8 series, says that he would prefer the back-to-back overseas races to kick off with Bahrain, followed by Abu Dhabi, to allow the teams more time to 'experience' the sights and sounds of the United Arab Emirates.
The opening two rounds of the championship saw most of the teams spend a week each in Abu Dhabi and Bahrain.
The V8 Supercars Championship Series has been to the Bahrain track four times in past years, and Holdsworth says that he has 'been there, done that' with Bahrain – and he wants more time to sightsee in the UAE.
"There's lots of things to do and plenty of entertainment, whether it's in Abu Dhabi or Dubai, and most of it we didn't get time to experience," he told Speedcafe.com.au.
"And to be honest, it's a nicer place to be.
"For me, Bahrain is a little boring, but maybe that's because we've been there a few times.
"After doing a week in Abu Dhabi, and then going to Bahrain for a week, it was too much. We've been there before and experienced it, so it would be great to spend some more time in Abu Dhabi or Dubai, rather than be in Bahrain.
Holdsworth says that the Yas Marina Circuit in Abu Dhabi is easily the most fascinating race track he's ever driven on.
"They don't spare a dollar on anything," he said.
"The facilities at the track are unbelievable. You could spend days just looking at the lights around the track and admire how much money and work went into the facility.
"I enjoyed the racing at night, that was pretty exciting. It was something that we're not used to, so it would be good to have that as the final race in the Middle Eastern trek. It would be an event that we could really look forward to."