Hays continues to impress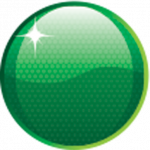 Young Gold Coast driver Chris Hays continues to impress during his debut year in the senior ranks.
Today, the 15 year-old was nothing short of impressive on his way to qualifying fastest and winning two of the three heats during the opening day of competition in round one of the 2010 CIK Stars of Karting Series in Newcastle.
Hays was a shining light in the Pro Gearbox (KZ2) category to out-qualify his more fancied rivals and earn the right to start on pole position for the heat races aboard his Vodafone-backed Tony Kart.
The youngster dominated the opening two 15-lap heat races before finishing second to his JT Team Pacific team-mate Matthew Wall, who failed to finish the opening race after a coming together with James Kovacic, in the third encounter.
"It has been a fantastic day and I'm really enjoying racing the gearbox category," said Hays.
"Having Matt as a team-mate is a huge bonus and we're both working very well together.
"Tyre wear will be important during tomorrow's two finals but after today's performance I'm confident of being able to be right up there again."
Behind the leading duo, the racing in the six-speed gearbox category was intense with competitors exchanging positions on a regular occurrence.
Even more dominant than Hays was the performance of 14 year-old Sydneysider Pierce Lehane during the return of the Pro Junior (KF3) category. Tony Kart pilot James Macken (Gold Coast, QLD) secured a front row start courtesy of posting the second fastest time in the top five shootout.
Lehane was simply outstanding during all three heats races to cross the finish line well clear of his opposition.
After sneaking into the top five shootout courtesy of his final flying lap in qualifying, defending champion Hayden McBride used the two-lap dash to move from fifth to first on the grid for the heat races.
McBride took out the opening heat in comfortable fashion while Cian Fothergill and his Tracksa team-mate John Grother battled for the minor positions.
Fothergill turned the tables on McBride by showing superior speed across the final two races and will start on pole position for tomorrow's opening final of the 2010 series.