Young Kiwi to make MINI Challenge debut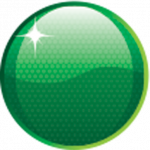 Fujitsu Racing's Scott McLaughlin will compete in the first two rounds of the MINI Challenge Series at the Clipsal 500 and Australian Grand Prix.
McLaughlin, 16, will become the youngest driver to race a V8 Supercar later this year when he steps aboard the Fujitsu-sponsored BF Falcon, prepared by Stone Brothers Racing, but he is being forced to miss the first round at Clipsal as a result of not having the appropriate competition licence. He will make his debut in the development series at Round 2 at Queensland Raceway.
Instead, McLaughlin will get signatures on his licence in the MINI Challenge class (driving for McElrea Racing) and is looking forward to the task.
"The licensing thing is a bit of a hurdle but with virtually no events available to contest since the end of last year, we just couldn't get the endorsements required for the Clipsal weekend – timing just went against us," he said.
"I'm itching to go and will still be able to learn two important circuits in the MINI Challenge events and driving at the Grand Prix will be awesome."
McLaughlin tested the #93 Falson BF V8 Supercar yesterday at Queensland Raceway, alongside John McIntyre, who will fill in for him at the Adelaide street round.
"We had a good test with the Fujitsu V8 at QR (Queensland Raceway) yesterday," he said.
"I really started to feel at home in the car and was surprised at the times I was able to achieve late in the day on good rubber. I'm counting the days until my next test and can't wait for the end of April to come around."
Practice for the MINI Challenge gets underway next Thursday with three races making up the four-day event on the famous Adelaide streets.