V8SA gets tough on AGP sandbaggers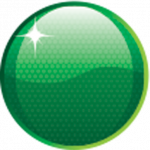 V8 Supercars Australia is getting tough on 'sandbaggers' at this year's Australian Grand Prix.
V8 officials will issue a $20,000 fine per car for those drivers and/or teams caught not making a "genuine attempt to compete at the event."
At the Grand Prix last year, at least one team was regularly seen at the back of the field, staying out of trouble – and out of contention.
V8SA's operations manager Kurt Sakzewski told Speedcafe.com.au that teams will now be forced to give 100 percent at the non-championship event … or pay a hefty price.
"We want to make sure that the teams and drivers genuinely compete in the race," he said.
"There's been concerns in previous years that some of the cars might not have been putting in 100 percent effort in the race.
"We're not singling anybody out from previous years, but clearly there's been some teams in the past that haven't behaved in the spirit of the event. We have implemented this rule to ensure that everybody is putting on a proper show for the fans. While it's not for points, it's still a race and people still want to see drivers and teams doing their best."
Over the past two years, V8 teams have competed for the 'Manufacturers Challenge.' The concept saw Ford take on Holden where the two camps would accumulate points to see who was the best manufacturer over the course of the weekend.
That idea has been dropped for this year, replaced with three 13 lap sprint races (plus a top 10 shoot-out on Friday).
"They race for the pride of winning and a trophy – the same as normal rounds of the championship," Sakzewski said.
"So there are benefits to winning, but in the past, some teams have taken the approach that they get the appearance money and they don't feel the need to put in any extra effort to go for the glory.
"It's not a widespread problem, but we want to ensure that we put on a good show. The fans turn up to see a V8 Supercar race, not a V8 Supercar parade."