Team Kiwi Racing returns to V8 Supercars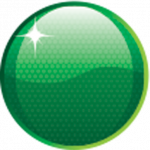 Team Kiwi Racing will make its return to Australian race tracks next weekend in the opening round of the Fujitsu V8 Supercar Series at Adelaide's street circuit.
The David John-owned team will enter 25-year-old New Zealander Matthew Hamilton in a Ford Falcon BF, prepared by Matthew White Motorsport.
Hamilton has vast experience is a number of categories, including karting, the Toyota Racing Series and MINI Challenge. This year, he has competed with TKR in its two-car MINI Challenge team and he currently leads the series.
The MW Motorsport Falcon is currently in the paint shop receiving a fresh coat of TKR's traditional black paint. The BF Falcon will also compete with a sequential gearbox as well as the latest upgrades.
THE FINAL RACE OF THE 2023 REPCO SUPERCARS CHAMPIONSHIP ON ONE OF THE WORLD'S BEST STREET CIRCUITS. GO ALL IN AT THE VAILO ADELAIDE 500, CLICK HERE TO BUY TICKETS
TKR has endured a chequered past in Australian motorsport. Having started racing in Australia in 2000, the team has gone through many guises and much heartache.
John was forced by V8 Supercars Australia to sell its 'main series' Racing Entitlements Contract to Dean Fiore after the second round of last year's championship at Hamilton.
But now, TKR is back racing in Australia and team owner John told Speedcafe.com.au that his equipment and driver is a great step back into V8 Supercars racing.
"We'll use the services of one of Matthew White's top guys, and coming off the back off them winning the championship last year, it's a logical step for us," he said.
"Matthew has shown a lot of talent during his career to date. Like a lot of Kiwi drivers, has really struggled in the past for budget and funding, so with the philosophy of TKR, we're supporting him as much as we can. We're providing him the opportunity to make it to the international level.
"His first race in a tin-top race was in MINI Challenge. He struggled in the first race, but by the second lap of Race 2, you could see that he had something different that no body else had.
"We all know that all the cars are the same in MINIs – sealed engines and controlled parts – so for someone to be able to dominate a 10 lap race and do it consistent through the season shows us that he's got something special.
"The V8s will be a massive step up for him. We've helped him make this step and have this opportunity, but we'll use Adelaide as a slow build up. If he starts at the back of the grid, we've got no issue with that. We've seen how he can quite easily pass people, which comes from his open wheeler experience.
"We'll use Adelaide as track time and from there, we need to start pushing harder, use this year as a rebuilding year for TKR and get Matthew ready for a serious push at the 2011 championship."
TKR has confirmed it will race with MW Motorsport for the remainder of the season, however, it is unsure which of the team's four cars it will use.