Steven Richards joins Formula Ford Board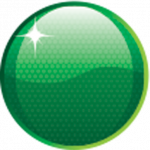 Ford Performance Racing driver Steven Richards has joined the Board of Australian Formula Ford Management that manages Formula Ford and the Australian Championship.
Richards, the 1994 Australian Formula Ford champion, will take a more active role in the category having been a long-time supporter of Formula Ford within Australia.
"Formula Ford is Australia's premier junior development category and a something that I have followed very closely for many years," Richards said.
"The championship provides young drivers with the necessary skills to succeed in motorsport and I feel fortunate to have the opportunity to contribute to that.
"I hope that with my appointment to the board I can offer ideas and experience that will ensure Formula Ford has a place in Australia's motorsport future."
Chairman of the Board Rod Barrett is pleased to welcome someone of Richards experience to the Board.
"I'm really looking forward to working with Steven again. We worked together at FPR and I think he has a lot to offer the category," Barrett said.
"Steven is a true professional and a good friend and I believe his appointment is a positive step towards ensuring the future of Formula Ford in Australia."
The 2010 Genuine Ford Parts Australian Formula Ford Championship kicks off at the Qantas Australian Grand Prix on March 25-28 and will visit eight race tracks around Australia.
To stay up-to-date with all the happenings with the Australian Formula Ford Championship, follow it on Twitter @ffordaustralia
2010 Genuine Ford Part Australian Formula Ford Championship
1. Mar 25-28, Australian Grand Prix, VIC
2. Apr30-May2, Queensland Raceway, QLD
3. May 14-16, Winton, VIC
4. Jun 18-20, Hidden Valley, NT
5. Jul 9-11, Townsville, QLD
6. Oct 22-24, Gold Coast, QLD
7. Nov 12-14, Symmons Plains, TAS
8. Nov 19-21, Sandown, VIC