McFadyen is Sports Racer's star in Adelaide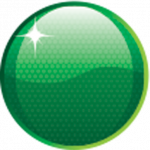 Neil McFadyen will be the star attraction in the opening round of the re-named Australian Sports Racer Series.
The class, formerly known as Supersports, will kick off as a support category at the Clipsal 500 next weekend with 19 entered for the round.
Sports Racers are prototype or very limited production sports cars, which can be fitted with either a single seat or two seats. They are powered by either production car or production motorcycle engines.
McFadyen is the most accomplished driver in the field, having won the 2003 Australian Formula Ford Championship and the 2008 MINI Challenge Series.
The New South Welshman will drive a Speads RS08 Sports Racer, prepared by Meridan Motorsports, around the famous Adelaide street circuit.
"It's a brand-new car straight out of the box, so we're going to take it out for a run and see how we go," he said.
"I think the Sports Racers will look awesome around the streets of Adelaide – we should be the quickest cars through Turn 8 all weekend, and in terms of lap times, the cars should be right up there with the V8s because of their aerodynamic and handling advantage."
Other vehicles on the entry list include a strong contingent of West WR1000 entries, to be campaigned by Warren Thompson, Amanda Sparks, Mark Laucke, GT Championship regular Andrew Macpherson, Porsche veteran Greg Keene and West Race Cars distributor Greg Steer. Greg's son Aaron Steer is also debuting a brand-new type of Sports Racer, a West WX10 that arrived this week. A number of Radical Sports Racers are also entered, including those of Richard Fricker, Glyn Edis and Edward Singleton.
In the past, the class has run at a state championship level, but for the first time, the series steps up to a (semi) national series, with the first round at Adelaide, the third round on the Shannons Nationals program at Phillip Island and the other four rounds with Supersports as part of the NSW State Championship.
Category administrator Greg Steer hopes that the Sports Racer series will become a fully-fledged CAMS national championship next season.
"The goal is for Sports Racers to become the best class in Australia for young, aspiring racers to compete in," Steer said.
"The cars are purpose-built race cars, they are very affordable to maintain, and there are a lot of similar series for these types of cars overseas, which makes it an ideal path for young drivers who aspire to an overseas racing career.
"I think Clipsal will be a really good event for raising the profile of the class. We should put on a good show and there will be lots of people watching."