New positions created at Touring Car Masters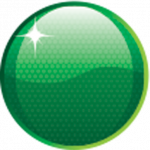 The Touring Car Masters presented by Autobarn has appointed a new chairman to the Technical Advisory Panel (TAP), Driving Standards Officer and series commentator for 2010.
A highly-experienced engineering consultant and former racer Steve Hoinville has taken on the dual role as TAP chairman, replacing longstanding chairman Graham Ritter, and the newly-created position of Driving Standards Officer.
In the commentary box, Richard Craill replaces Barry Oliver. Craill will also perform a multi-faceted role that includes assistance with event set up.
Dirk Klynsmith has also been confirmed as the series' primary photographer.
Touring Car masters chairman Chris Stillwell says that it's great to have experienced men fill the new positions.
"For 2010, we are extremely pleased to welcome both Steve Hoinville and Richard Craill into the Touring Car Masters fraternity," he said.
"Steve, Richard and Dirk are all hugely experienced in their respective fields and the skills they each bring will be a great support to the championship.
"This series has grown rapidly over the past few seasons and we are looking forward an even bigger and better year in 2010."
The 2010 Touring Car Masters presented by Autobarn commences on next weekend at the Clipsal 500 in Adelaide.
The category will boast 36 starters for the 2010 season opener – an increase of 10 cars over last year's field at the Clipsal event.