HVM Racing locks in Simona de Silvestro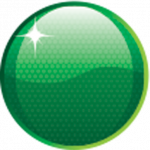 HVM Racing has confirmed Simona de Silvestro as its driver for the entire IZOD IndyCar Series season this year.
The 21-year-old tested for the team last year after finishing third in the Atlantic Championship.
"Racing in the IZOD IndyCar Series, alongside the class of competition that I will be racing with, is a true honor," said de Silvestro.
"I am very grateful for this opportunity and for the type of team that I will have alongside me. I am equally grateful for the support that I have from my sponsors, family, friends and fans. I am very eager for my debut."
HVM Racing team owner Keith Wiggins said that de Silvestro impressed the team from the very first test day.
Stan Sport is the only way to watch every round of the INDYCAR SERIES. Click here for all the action streaming ad-free, live and on demand.
"From the first day of the first test, we knew she could drive," Wiggins said.
"The longer we worked with her, the more she impressed us. I think she has a great future in this series."