FIRST PICS! Leanne Tander's XA GTHO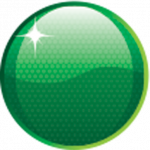 The livery of the Wilson Security Racing/Team McGrath entry in the Touring Car Masters has been revealed.
The #11 Ford Falcon XA GTHO Phase IV, to be driven by Leanne Tander, features a striking pink and purple scheme, reflective of the ongoing partnership between Wilson Security Racing and the McGrath Foundation.
Major backing has also been received from Astrontech, Recall, Doric, Gawler Farm Machinery and Aftershock IT.
Tander, regarded as Australia's best female racing drivers, said that she is looking forward to her first full season in the Touring Car Masters Series.
"I'm pretty excited to finally I'm confirm racing – I wasn't sure would be racing anything this season," he said.
"I'm thrilled to be racing in the in the Touring Car Masters. It's one of the more exciting categories with all different cars competing. It's one that I've liked to watch in the past."
While Tander's entry is significant to the class, the history of the Phase IV is the real star.
Only a handful of Ford Falcon Phase IV XA GT were built and due for release in 1973, but production of the Phase IV Falcon fell victim to the highly political 'Supercar scare' and was stopped.
The car that Tander will drive is a replica, but will be the first XA Falcon to compete in the Touring Car Masters field.
The car is owned by Phil Morris and co-built by Mark Moore with bodywork by co-competitor Richard Fairlam. The 'all-new' Phase IV Falcon has undergone an extensive eight-month race preparation, ready in time for Tander's series debut at the opening round.
"The history of the Phase IV makes it more interesting, too," Tander said.
"Although it was made before I was born, I do really like big muscle cars of that era. It will be really interesting to see how this legendary car performs."
The WSR/Team McGrath entry will make its first official outing at Winton this Friday for testing in the lead up to the first round of the series at Clipsal 500 in Adelaide on March 11-14.