F3 drivers get close look at Wakefield Park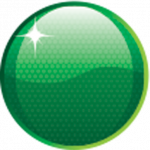 The Formula 3 Australian Drivers Championship kicks off at Wakefield Park this weekend as part of the Shannons Nationals Motor Racing Championships, and five of this year's F3 contenders got a close look at the Goulburn, NSW, circuit yesterday.
Team BRM's Ben Barker and Zhang Shan Qi were present, as well as Ben Crighton (TanderSport), John Magro (R-Tek) and Tom Tweedie were out at Wakefield Park yesterday, clocking laps in their respective Dallaras.
The third BRM entry of Mitch Evans would have been testing, but due to the New South Wales racing law which prohibits under 16-year-olds driving race cars, he will have to wait for this weekend (which he has an exemption for).
Eight cars are entered for Round 1 of the championship.
Speedcafe.com.au spoke to 18-year-old Barker after the test and says he was happy with his day's progress.
"We're virtually on the pace now. We were out in the morning getting used to the circuit, dialing in, but the test has gone well," he said.
"We put new boots on later in the day and did a good time – around last year's pole time. It was a good day.
"This is only my second year in car racing, so it's really a learning year and I'll take as much on board as I can. We seem to have the pace, so I'm just going to really focus on getting some good results this year."
Supporting Formula 3 at the opening round of the Shannons Nationals will be Commodoore Cup, Mazda MX-5 and a massive field of 26 Sport Sedans.