Davison concentrating on his own game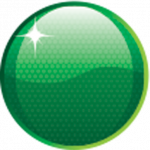 Alex Davison is concentrating on his own game and not letting his team-mate's early podium results get the better of him.
The Irwin Racing driver currently sits 18th in the V8 Supercars Championship Series, 15 places behind stand-out Stone Brothers Racing team-mate Shane van Gisbergen.
Davison's position, though, isn't a true reflection of the pace that he showed in the Middle East's opening four races of the championship.
His average qualifying position this year is just under 13th place – a marked improvement on his efforts in 2009 – but he still recognises qualifying as his weakness.
THE FINAL RACE OF THE 2023 REPCO SUPERCARS CHAMPIONSHIP ON ONE OF THE WORLD'S BEST STREET CIRCUITS. GO ALL IN AT THE VAILO ADELAIDE 500, CLICK HERE TO BUY TICKETS
He told Speedcafe.com.au that when he sorts his "confidence" issues with qualifying, he'll be ready to challenge for improved results.
"I don't get the most out of qualifying," he said.
"That's one area that I've got to improve. It's not one of my strengths, but we're there or there abouts and that's better than last year. We're happy with things as they stand.
"I really need to qualify in the top 10. I know we have the pace to be a top 10 runner. At Bahrain, I buggered up my first run in Friday's qualifying session (for Race 3) with traffic and I was conscious of making a meal of my second run and missing out on a time all together. I was a bit conservative on the second set of tyres. The pace is there, I've got to keep chipping away and build up some confidence in qualifying.
"Since the end of last year to now, we're miles better in qualifying. I had two top 10s at Abu Dhabi and should have a top 10 in Bahrain. There was a lot of times last year when we were just plain old too slow.
"To make the next step, we need to qualify right up the front, like Shane has been able to do.
"I need to make sure that I can go out for one lap and squeeze every bit out of those green tyres."
Davison said that beating his star team-mate is not his primary goal – he wants to beat everybody.
"Beating my team-mate is never my focus," he said.
"I want to win races, and to do that, you have to beat your team-mate as well. Obviously, there's that extra bit of pressure – you want to push, you want to be the first out of the two team cars. It's pretty easy to get carried away and be overly focused on that.
"It's important to be able to work as a good team and be able to work together – both engineers and drivers.
"I'm just concentrating on being first in the time sheets, which means being in front of your team-mates. That's my primary focus. If we're both 18th and 19th on the grid, I'm going to be very disappointed, even if I've beaten him."