Campos Meta 1 changes its name to HRT F1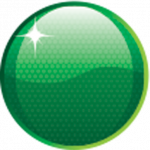 With just over a week ahead of the opening round of the 2010 Formula 1 World Championship, new F1 team Campos Meta 1 has changed its name to HRT F1 Team (Hispania Racing F1 Team).
The team, originally a collaboration between Adrián Campos (Campos Racing) and Enrique Rodríguez (Meta Image), was recently taken over by José Ramón Carabante.
The new team name and identity is strongly linked to its Spanish roots and the team base will be in Murcia, near Alicante, Spain.
Team principal Dr Colin Kolles said there is no shortage of effort going into ensuring the team makes the grid for Round 1.
"The new team name signifies a new birth for our Formula 1 ambitions and highlights the incredible effort that is going on behind the scenes to ensure we make a successful debut in Bahrain," he said.
"While we are a new team in the paddock, we will be very proud to stand alongside such legendary names as Ferrari, McLaren, Williams and Lotus, as we hope to build our own reputation in the coming years."
The team presentation will be held in Murcia, Spain, later today.
So far, only one driver (Bruno Senna) has been announced for its debut season.
In other F1 news, US F1 has officially pulled out of the 2010 championship, and they won't be replaced by Stefan GP.
The news comes after the FIA published its 12 teams for the 2010 F1 Championship – without both US F1 and Stefan GP.