Tander for XA GT in Touring Car Masters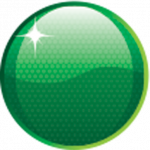 Leanne Tander will compete in the Touring Car Masters Series, presented by Autobarn, this year.
Tander, a former production car and Formula 3 racer, will race the Ford Falcon XA GT Phase IV, owned by Phil Morris and built by Mark Moore.
The rare Ford GTHO Phase IVs were never raced in competition after the 1973 'Supercar Scare.' It is believed that this will be the first full-on use of a Phase IV in actual racing – 37 years after its intended debut!
The XA will feature major backing from Wilson Security, with a heavy focus on the McGrath Foundation charity.
Wilson Security boss John McMellan told Speedcafe.com.au that the new project is an exciting and competitive proposition.
"The brand-new XA GT Phase IV is being finished now, and the livery is being competed," he said.
"Because of the legend around the XA GT, it's a perfect fit. Leanne will run the car for the whole Touring Car Masters Series.
"It will be the only XA in the field, and the first one as well. Leanne will be the only lady racer as well. John Bowe has stitched together most the deal for us, so we're all pretty excited."
Tander drove in the V8 Supercars endurance races last year with the Wilson Security Racing team. She will test the car for the first time at Winton on Friday ahead of the first round of the series as a support category to the Clipsal 500, Adelaide, on March 11-14.
More images of the car in its full design will be revealed soon.