Roberts not fazed by underdog tag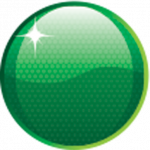 Simon Roberts is happy for his fellow Novocastrian, defending champion Hayden McBride, to receive the pre-season hype ahead of the opening round in the CIK Stars of Karting Series at Newcastle, New South Wales this weekend.
The pair starred in the 2009 championship but Roberts, who finished third in last year's championship standings, is focused on turning the tables on McBride and is not fazed by being the 'underdog'.
"I think the saying goes – beware of the underdog? I'm happy to be considered the Underdog and the quiet achiever," said Roberts.
"Last year was very much a learning year for me, until the opening round I'd never even driven a kart that was fitted with a CIK specification engine – it was a whole new ball game with more a lot more power than I've ever had before in a kart.
"To have finished third behind Hayden and Tyson (Pearce – 2009 runner-up) was very pleasing but it has also made me hungry for more success at the top level of karting in Australia."
Having secured the backing of High Roller Energy Drink, Diesel Designs and CRG Australia for his campaign in 2010 Roberts is hoping to hit the track running during his home round after a strong performance during pre-season testing last weekend.
Along with McBride, who Roberts rates highly, the 26 year-old believes there are a number of other serious contenders in the chase for the championship in the Pro Light (KF1) category.
"Based on last year's performances Hayden and John Grother, who won the final two rounds of last year's series, would have to start as favourites but there are a number of drivers who should figure prominently during the year.
"Grant Smith from Victoria is a two-time national junior champion, and his brother Joel is no slouch behind the wheel either. I think Cian Fothergill, who is Grother's team-mate will be strong, during his debut year as well.
"There are also a number of guys like Damien Radosevic and Matthew Waters, both who finished on the podium during their debuts last year, who will be tough opposition at various points across the series."
Also competing at this weekend's opening round will be the Pro Gearbox (KZ2) category, where drivers will use 125cc six-speed gearbox engines, and the elite junior category of Australian karting, Pro Junior (KF3). Being contested alongside the Pro categories will be the opening round of the East Coast Title for the Clubman and Junior National categories along with a category designed for newcomers to the sport in the form of the TaG Restricted.
Practice will be held on Friday ahead of qualifying and the heat races on Saturday. The finals for all categories will be contested on Sunday.