McConville to head up motorsport camp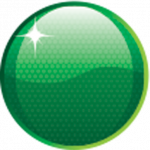 Cameron McConville will lead this year's Australia Motor Sport Foundation's training camp, providing young and aspiring drivers with the opportunity to gain the competitive edge.
The AMSF Camp has been redesigned for 2010, based on the camp that the CAMS Rising Stars have attended in past years. The program will see participants take part in a week-long training camp with a number of Australia's best young talented drivers.
The camp focuses on improving individual performance for motor sport competitors and will cover topics such as nutrition, cardiovascular activity, strength and conditioning, recovery, psychology, media, sponsorship, career planning and competing internationally.
McConville, recently retired from full-time V8 Supercars competition, was one of the first to try out the camp back in 2000, and is looking forward to going back to try his hand at the redesigned camp format.
"I attended the very first organised camp at the AIS back in 2000 and had guys like Greg Ritter and Chris Atkinson up there with me," he said.
"As I took my fitness seriously, I was very interested to see how the AIS could assist me in developing my physical fitness in the car.
"Not much was known about motor sport specific fitness back then, so it is great to see the AMSF develop such a great program for the young drivers. These days having the knowledge of fitness and everything the AIS has to offer is definitely crucial in succeeding in the car.
"I am really interested to head up to the AIS in April to see how things have changed and give a bit of advice to the young drivers."
The cost of the camp is $2990, which includes accommodation, use of AIS facilities and all meals at the AIS, as well as all learning materials and camp apparel. Participants will stay on-site at the AIS and will be supervised by Camp Coordinators at all times throughout the camp.
Spots are limited and restricted to the first 12 competitors who apply and meet the pre-selection criteria. Applications for the AMSF Motorsport Camp close on March 19.