Martin Whitaker: Sun, sand … and now surf!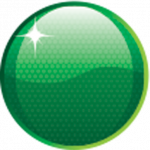 Martin Whitaker is the new V8 Supercars Chief Executive Officer, starting at the fourth round of the Championship Series at Hamilton's street track in New Zealand. Whitaker has a lot of worldly motor racing experience, having worked in significant positions such as Director of Motorsport at Ford Motor Company, working for two Presidents of the FIA, Formula 1 Management (FOM) and McLaren International
Now, the UK-born man is moving his work and family to Australia. While in the Middle East, Speedcafe.com.au's Grant Rowley spoke to him about Bahrain, his new role and new life …
QUESTION: Before I ask about your new role as V8 Supercars Chief Executive Office, are you going to miss the Bahrain International Circuit?
MARTIN WHITAKER: I think it's very easy to fall in love with this place. I have been here, literally, since the first wheel was turned back in early 2004. I've grown up with this place and I've seen it develop.
Of all the modern circuits, I think it's the best maintained. You have to remember that the track lives in a fairly harsh environment, so I think this place always looks pretty good, and people genuinely enjoy coming back here. It's a very friendly place and there is a nice atmosphere here.
It's also quite fun to be involved in something at the grassroots of the development of the sport. Obviously, there was no racing here before 2004 – there was draa racing, but no circuit racing.
I've thoroughly enjoyed my time here, but like everything in life, it's time to move on.
Q: I've noticed a bit of tension between the Yas Marina Circuit, Bahrain and the other Middle Eastern circuits. What do you think of it?
MW: I don't think there's a lot of outward competition. I think there's some healthy competition. But between Yas Marina and Bahrain, they are two completely different circuits. Yas Marina is a fantastic facility – it's beautiful and spectacular. My only criticism of it is that it could be anywhere – it could easily be in Las Vegas. I think Bahrain truly has the Arabian feel to it – it's an Arabian circuit – and that is unique as a differentiator to all the other circuits in the world.
There's nothing better than a bit of internal, healthy, competition. You push against each other, you achieve more and you set different benchmarks. Hopefully, as a result of having two circuits in this part of the world, they'll both move forward and achieve greater and bigger things in the future.
Q: You've worked in a lot of high-profile positions in the past. What was the lure of V8 Supercars?
MW: First and foremost, I'm a great lover of touring car racing. I ran the British Saloon Car Championship back in the early-mid 80s when it was pretty much on its knees. I hastened to add that I wasn't the person to turn it around, but I'd like to think that at least I kept it alive!
I've always been a great lover of touring car racing, and I genuinely believe that the V8 Supercars Championship Series is the best touring car championship in the world. It's got some incredibly unique characteristics, its got great heritage, but most importantly, it has got extraordinary depth. The openness and quality of the racing, the media friendliness of the teams and the drivers makes a big difference – believe me, if you've worked in F1 as long as I have!
It's got a growing reputation and a reputation it has worked very hard to earn. I also think it has got so much more to offer as well.
So yeah, that's why I'm interested in it and it's why I've taken the job.
Q: But it's not the first time you've been offered the job? Tony Cochrane has been trying to get you for a while …
MW: (Laughs) Well, I don't know about that!
Earlier on, I still had some unfinished business here (at Bahrain), but I'd always said that I felt that the right length of time to be here in Bahrain was probably five or six years. This will be my seventh Grand Prix in a couple of weeks, and that will probably be enough.
I'll leave here having enjoyed what Bahrain has given to me, but hopefully I've managed to put something back into the track. That would be a nice way to leave this place. It will be a sad day after the Grand Prix, but nevertheless, it's an exciting one too. The future is going to be very challenging, and every exciting.
Q: Do you have a checklist, an early brief, or things you have in mind for V8 Supercars?
MW: No, not at all. First and foremost, I have a job to do here at Bahrain, and primarily I have a Grand Prix to run in two weeks time, and that has to be a major focus. That's the right way to do it.
I have no hard and fast ideas and I shouldn't have. Hamilton (New Zealand) is going to be my first race, so I'll spend some time looking at things and meeting a lot of people. Thankfully, I know a lot of people anyway – but I've got a lot of new people to meet, look and listen, get a feel for it – that's the right way.
You should never go into a job with any ideas in concrete – They've got to be ideas that can be moved around.
Q: Did you have much of a chance to speak to people while the V8's were at Bahrain?
MW: I've genuinely tried to take a bit of a back seat. I've actually spent the last two days sitting in my office, working on Formula 1. That's the truth! We've got things like the 60th anniversary with all the former world champions and all their cars. That's a massive job just to run on its own. There's a lot of work to do on that front.
I really took a back seat while the V8s were here and again, I think that was the right thing to do. They have a great team here with Sheik Salman here, and if they want my advice, I'll give it.
Q: While you were working, no doubt you had time to watch some of the V8 racing, and there was a lot of Jamie Whincup at the front. What do you think about entering a job where only one bloke wins?!
MW: I have to say, I thought he looked very formidable. He certainly controlled the race – dominated the race. He didn't just dominate his car, he dominated the field.
Four out of four? It's an ominous sign …
But it's a funny thing. Perhaps on these first two circuits, wide open spaces, maybe the car suited them. Adelaide is next … it could be a different story.
There's so many examples in motorsport history where one driver has started as a runaway with things at the beginning of the year. Look at Ayrton Senna back in the early 90s – four or five wins in the first few races, and everyone would say "That's it, it's over!" Then Nigel Mansell would suddenly get a second wind and he won the next few and you get to mid-season and they're neck-and-neck again.
Jamie can't ease off, and you wouldn't expect him to, and you know, it just drives everyone a bit harder to catch up.
Q: And a huge lifestyle change coming up. You're moving to the Gold Coast, so you'll have some surf to go with your sand! Is the family happy about the move?
MW: I have two children who are both at school in the UK, and they are both heavily into their sport, and that's one of the things you don't get here in Bahrain – the academic aspect is very good, but it's just too hot here for sport, so unfortunately, that side of it suffered.
In a way, it will be nice for me to pull my family back together again, and we're all looking forward to it. And you would look forward to living in Australia, wouldn't you?