Ingall: Sort qualifying, contend for wins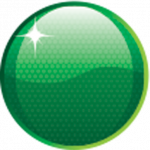 The Enforcer is getting tough – on himself.
Russell Ingall has long been known as a below average qualifier and above average racer in the V8 Supercars Championship Series.
And after a dismal qualifying performance in Race 4 at the Bahrain International Circuit last weekend, the Supercheap Auto-backed driver said that he's heading back to his Gold Coast home to beat up on himself to – finally – figure out a way to qualify a V8 Supercar.
"I'm still pretty pissed off with myself because I keep qualifying in positions where I shouldn't be," he told Speedcafe.com.au.
"I'm going to go home and bash myself over the head numerous times and figure out how to qualify out the front. If we can qualify up the front, we can win races."
After four races, the 2005 V8 Supercars champion sits 10th in the series standings, with a best result of ..
"I've got a fast car and I'm able to race well through the field," he said.
"My problem is that when I look at the times and the engineers say I'm lapping as fast as the top three runners, but you're battling in 13th, instead of third, it's annoying. I'm annoyed with myself.
"Qualifying 20/21 is inexcusable. It's dumb. I'll do some soul search and find out why. In the race, I've got no issue at all. I go forward everytime.
"On the upside, rolling out 10th after the first two rounds isn't a bad thing, but I'd rather be saying I'm rolling around in third, or second, or first."
Even if Ingall isn't thrilled with his own performances, he has been certainly encouraged by the new and "different" Triple Eight-designed Commodore VE.
"The new car is completely different. It's night and day compared to what we've had in the last few years. It's also a lot different to any other car I've driven as well," he said.
"The last race in Bahrain, I really came to grips with it, and I got a good understanding on how to make it go fast. And if I can just qualify, I've got no issues running with the front-runners. We've got the pace to do it."
Perhaps, the key to Ingall's qualifying woes may be helped by the introduction of team-mate Greg Murphy's first T8 Commodore. With Murphy's renowned one-lap form, and the fact that for the first time both Murphy and Ingall will have identical chassis, could that ticket to success?
"Getting Murph in that car, which he will be in Adelaide, will be a total bonus," he said.
"Murph's was very good to work at Bahrain, but unfortunately, having two completely different cars, we can't share any set-up data. Two cars the same is going to half our workload. I'm really looking forward to that."
The next round of the V8 Supercar Championship Series is the Clipsal 500, Adelaide on March 11-14.