Centaur: New car and expansion plans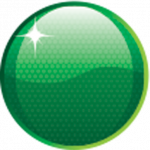 Centaur Racing has plans to purchase a new Holden Commodore VE and re-enter the Fujitsu V8 Supercars Series in the near future.
The Victorian-based team, run by Tony D'Alberto Racing, is keen to make a return to the Fujitsu Series after sitting out the 2009 season.
D'Alberto won the Fujitsu V8 Series in 2007 before he moved up to the Championship Series in 2008.
When he joined the main show, the team purchased the very first VE Commodore built by Walkinshaw Racing – WP001 – first raced by Mark Skaife at the Holden Racing Team in 2007.
THE FINAL RACE OF THE 2023 REPCO SUPERCARS CHAMPIONSHIP ON ONE OF THE WORLD'S BEST STREET CIRCUITS. GO ALL IN AT THE VAILO ADELAIDE 500, CLICK HERE TO BUY TICKETS
For this season, the single-car family team has secured its own Racing Entitlements Contract, but is still using the four-year-old chassis. The team has now come to the conclusion that to move up the ladder, it needs a new car for D'Alberto and a second car running in the Fujitsu Series to develop the team's co-driver and continue data collection.
"We have a licence now, and because we're a single car team, we'd like to run a Development car for our co-driver, and that would necessitate getting another VE for the team," said team-owner Al D'Alberto.
"If we are going to stay in the game for the long-term, we need to make it as successful as we can.
"We want to run a Development series car that's relevant to our main series program, and that means having similar cars. There's no other way you can do it.
"We're not likely to buy a second licence in the near future, so for us, it's the only strategy for us in the short term."
With no current spare Walkinshaw Racing chassis available, if D'Alberto wants to step into a new car, it will literally be a brand-new Walkinshaw Racing-built car.
"We've had a long-term association with Walkinshaw Racing and it would be silly for us to even think about breaking ties with those guys," he said.
"Ultimately, sometimes these decisions are made commercially and what is going to be the best outcome. Stability is part of the key to success.
"Our current car has been upgraded to the latest specification, so there's nothing wrong with it and we want to keep it, but that doesn't mean that we won't have a new car by the end of the year.
"You'd like to think that there's some improvements in a new car, but until you get them back-to-back, you don't really know."