QR to replace Barbagallo's Sprint tyre round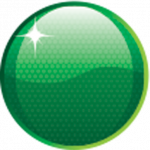 V8 Supercars could run a full Dunlop Sprint tyre round at Queensland Raceway this year.
At the start of the year, V8 Supercars announced that Winton Raceway and Barbagallo Raceway would be Sprint tyre-only rounds (five sets of Sprint tyres for the weekend). With Barbagallo now falling off the calendar, Queensland Raceway has emerged as the most-likely track to take its place.
It is expected that a decision will be made at the V8 Supercars board's upcoming meeting on the Monday after the Clipsal 500 in Adelaide.
The yellow-banded tyres will be used at five tracks in 2010 – QR, Winton, Hidden Valley, Symmons Plains and Sandown. At this stage, all the Sprint tyre rounds other than Winton will only see one set of tyres used in the Sunday race.
Jim Beam Racing's Steve Johnson, a local Queensland Raceway tester, says that a full-on Sprint tyre round at Queensland Raceway would be a great addition to the event.
"If that's going to happen, it's going to be great," he said.
"It's going to be quite interesting. We did the first lot of testing there with the tyre, and it deteriorated a fair bit, and as it showed in Perth last year that it makes for some pretty good racing.
"It's going to be interesting to see what it's like in qualifying with these tyres. It's going to be something different to see what speed you can get out of the thing with the extra grip – I reckon it will mix up the grid.
"I definitely think the racing will be better, but it's going to be a matter of whether you go hard early and suffer later, or do you reserve yourself at the start of the race for more at the end. The strategies that people employ will be quite interesting."
Irwin Racing's Alex Davison says that the Sprint tyre is more than a novelty in the V8 Supercars sport.
"Everyone enjoys driving on the Sprint tyre, and I think everyone enjoys watching the cars go around on them, because they look much quicker, they've got more attitude and they perform like proper race cars do," he said.
"Above all else, the racing will be better, you can afford to have a good lunge into the corner and you know you've got that grip to get around.
"I don't see any negatives for Sprint tyre-only race meetings. Last year was a good introduction, but the way they used it was too confusing. This year's system will be much easier for the spectators to understand."