Paddock unrest over Skaife TV drives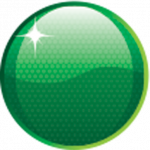 There is mounting unrest in the V8 Supercars paddock over Mark Skaife's television 'drives' that he completed at Abu Dhabi and Bahrain.
As part of Skaife's role on Channel 7's V8 Supercars Championship Series coverage, the five-time Bathurst champ drove the #15 Jack Daniel's Racing Commodore at Abu Dhabi and the #1 TeamVodafone Commodore at Bahrain in a handful of laps, giving television viewers an insider's look at the circuit.
Fellow commentators and former drivers Neil Crompton and Mark Larkham are also in line to drive different V8 Supercars through the year.
However, a number of team owners in pit lane aren't impressed with the extra miles Skaife's logging.
Skaife has been signed by TeamVodafone to compete in the V8 Supercars endurance races with Craig Lowndes, and some pit lane identities have told Speedcafe.com.au that this has given Skaife and the champion team an unfair advantage.
"The rules are the rules, and they say your drivers can't have laps other than what is stipulated in the regulations. It's pretty simple – very open and shut," said Fujitsu Racing's team owner Garry Rogers.
"I understand the necessity of the promotion for television, but they've got Mark Larkham and Neil Crompton as commentators who are both very capable drivers. I can see the promotion opportunities for this, and I think we should do more of that for the business, but you can't have one set of rules applied to one group, and another set applied to another group.
"Clearly he shouldn't be able to get laps – not anymore than anyone else should, and that's the rules. The fact is, no driver who is competing in the championship should be allowed to do anymore miles than anyone else, regardless of what car they are driving."
Another team owner, who wished to remain anonymous, echoed Rogers' thoughts.
"Look at it, it's an advantage," the person said.
"The V8 board made a decision not to pair your lead drivers, so you've got the two endurance events where the co-drivers are key, but now we've got someone who has additional lap sessions, test sessions, whatever you want to call them, from one of their endurance drivers – and only one of them – at a number of rounds this year.
"The six laps that Mark got was close to the longest stint that anybody did on Friday (at Bahrain). It's an unfair advantage that needs to be eliminated.
"It's just a massive conflict."
TeamVodafone boss Roland Dane rubbished the "unfair advantage" claims, saying that there is no gain from the
"It will not make a blind bit of difference whatsoever," he said.
"If by Mark doing three laps on utterly knackered tyres in our car around Bahrain is advantage for the enduros, then those guys need to go away and try to understand what it takes to win in motor racing.
"V8 Supercars Television asked us if we would agree to Mark doing some laps. He did the same in Kelly's car in Abu Dhabi, and he did it in our car here at Bahrain.
"I think it's relevant to drive the #1 car – the champion car – and I assume he's going to do it in other cars at other times. He doesn't have an exclusive arrangement to do it in our cars."
It is unclear yet if the Channel 7 session at Adelaide's street track will go ahead or who will drive in it.