Little time to recover for V8 teams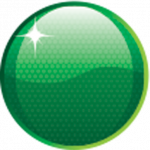 After a grueling two weeks in the Middle East, V8 Supercars teams will get little time to rest.
The cars and containers return to their respective team bases on Wednesday, leaving them just five full days to prepare their machines before the trucks leave for Adelaide on Tuesday.
Each V8 completed around 1500km during the opening two rounds of the V8 Supercars Championship Series, which means the cars will undergo a major service before being loaded into the team transporter.
On the upside, almost every team left the two rounds with minimal damage. On the downside, there's little time for the crews to catch their breath after an early start to the year.
THE FINAL RACE OF THE 2023 REPCO SUPERCARS CHAMPIONSHIP ON ONE OF THE WORLD'S BEST STREET CIRCUITS. GO ALL IN AT THE VAILO ADELAIDE 500, CLICK HERE TO BUY TICKETS
"It's a huge job for the boys," said Ford Performance Racing's Tim Edwards.
"Fortunately we've come out of it with the cars pretty straight, pretty much with out a scratch. Paul (Dumbrell's) car was repaired from Friday, so that makes it pretty easy to turn around.
"We turn these cars around basically in a day. By the time we packed up in Abu Dhabi, air freighted across to Bahrain, came in on Tuesday, set the garage up, the turn around on the car all happened on Wednesday. But we'll need a little bit bigger rebuild after this because we've just finished something like 1500km.
"That's alright, we've got a lot of stuff prepared back at the factory ready to fit to the cars."
Toll Holden Racing Team engineer Matthew 'Techo' Nilsson said that many of the factory Holden crew will work through the weekend.
"We get back and we get straight into it," Nielson said.
"Thankfully we didn't have too much damage to the cars, so that will probably be a little bit easier in the mechanics. It's a quick turn around time, and we'll probably end up working most of the weekend.
"From an engineering perspective, we debrief and get into and look forward to the next one."
And in Toll HRT's case, moving onto the next round is the best thing, considering its disastrous start to the season.
"We made some good gains in Saturday's race, and Adelaide's been a strong event for us in the past. Hopefully that can continue, keep our heads down, bum up and get on with it," he said.