Johnson again as Ambrose finally fires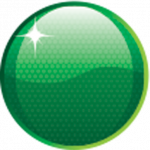 Jimmie Johnson has done it again, passing team-mate Jeff Gordon with just 16 laps to go and win the Shelby American NASCAR Sprint Cup race at Las Vegas Motor Speedway.
Gordon led more than 210 laps of the 267-lap event before losing the lead to Johnson, who seems hell-bent to win his fifth NASCAR Sprint Cup Championship before Gordon does.
Johnson won last week at Auto Club Speedway and told members of the media leading up to Sunday's race he could care less about the people who think he's tainting NASCAR racing with his dominance.
"You compete to win," said Johnson.
"I'm not going to apologise for winning," he said. "I want to win every race."
While Johnson drove away for Sunday's victory, series points leader Kevin Harvick also passed Gordon for the runner-up spot. Gordon finished third ahead of fourth-place Mark Martin.
The race saw the end of the fairytale start to the season for Earnhardt-Ganassi Racing, with Jamie McMurray crashing out team-mate Juan Pablo Montoya.
"Just Jamie (McMurray) plain and simple just wrecked us," said Montoya.
"Every time I am around him, he wants to run the shit out of me. On the restart I was inside of him, I think he got tight and never lifted … and he just plain and simple just wrecked us.
"He is just trying to prove to people he can drive a race car and I guess he isn't doing too many favors on this team."
The third race of the season saw Ambrose finally get a solid finish after two straight engine failures.
The Aussie moved up the order after starting 32nd and in the end posted a very respectable 14th place finish.
Ambrose was relieved to get his first solid points haul of the season.
"Well we finished and that's more than what we've done the last two. Our season starts right now," said Ambrose.
"It was a decent day – a top-15. We'll take our licks and go to the next one.
"We've got ourselves in the back in the forty (in the points standings), that helps us get out of a hole here. We are worried about getting inside the top 35 in points but if we get a couple more good races like that we'll be fine."
RESULTS: The Shelby American at Las Vegas Motor Speedway
Race 3 of the 2010 NASCAR Sprint Cup Series
1. #48 Jimmie Johnson 267 laps
2. #29 Kevin Harvick
3. #24 Jeff Gordon
4. #5 Mark Martin
5. #17 Matt Kenseth
6. #20 Joey Logano
7. #14 Tony Stewart
8. #33 Clint Bowyer
9. #9 Kasey Kahne
10. #16 Greg Biffle
14. #47 Marcos Ambrose
2010 NASCAR Sprint Cup Series Standings
After Race 3 of 36
1. Kevin Harvick 506
2. Clint Bowyer 459
3. Mark Martin 457
4. Matt Kenseth 448
5. Jimmie Johnson 443
6. Greg Biffle 443
7. Jeff Burton 430
8. Joey Logano 413
9. David Reutimann 397
10. Carl Edwards 389
33. Marcos Ambrose 219