Formula Ford's top-end top-up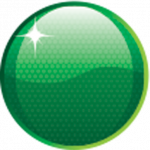 The Genuine Ford Parts Australian Formula Ford Championship has announced an incentive scheme to encourage competitors to attend both the 'long-haul' Darwin and Townsville events this season.
The incentive package is supported by Instrumental Music Australia (IMA), Australia's largest independent music store, and will provide a $1000 assistance to Formula Ford competitors who do both events.
The assistance will be known as the 'IMA's Top End Top Up'.
The 'Top End Top Up' increases IMA's involvement within the series after supporting the Pole Position Award in 2009, which it will continue in 2010.
"Formula Ford racing in Australia is something that is close to my heart, so for me to have to opportunity to support the series gives me great pleasure," said IMA CEO Jon Mills
"The 2010 championship is heading to some fantastic locations, some of which are a long way away. Any amount of support these young drivers can get will help in getting them to all the rounds, which is what we want to see."
The 2010 Genuine Ford Parts Australian Formula Ford Championship will commence at the Qantas Australian Grand Prix on March 25-28 and will visit eight race tracks around Australia.