Whincup wins tightest race fight of 2010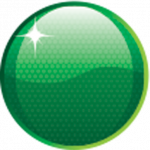 Jamie Whincup has won Race 4 of the V8 Supercars Championship Series at the Gulf Air Desert 400 at the Bahrain International Circuit, but unlike his other cakewalks, he had to earn this one.
The TeamVodafone driver and back-to-back champ had to fight every lap for the win after a strong challenge from Orrcon Steel FPR driver Mark Winterbottom.
From pole, Whincup made a slow start and dropped to fifth, but one by one, he picked his way back to the lead by lap eight.
But Winterbottom never let him go. During the second stint, 'Frosty' shadowed him and got within striking distance. Whincup made a small off-track error on lap 23, held the lead, and at the final pit stop, he stalled momentarily, but left the lane just in front of Winterbottom. From there, he edged away to a hard-fought win.
THE FINAL RACE OF THE 2023 REPCO SUPERCARS CHAMPIONSHIP ON ONE OF THE WORLD'S BEST STREET CIRCUITS. GO ALL IN AT THE VAILO ADELAIDE 500, CLICK HERE TO BUY TICKETS
So, despite a bad start, an off-track excursion and a pit lane error, Whincup won. After four wins from four starts, what is it going to take to stop The #1 Vodafone Commodore? Certainly more than a few mistakes …
"That certainly wasn't my perfect performance," Whincup said.
"The start was ordinary. I ran wide and had a wheel lockup which I got away with. Then I stalled coming out of the pit bay which I'm not happy about and will have to go away to have a think about.
"It's just a massive, massive effort from our team and one we are immensely proud of. My race wasn't the best today. You don't normally get away with that, normally you get wheel interlock and you break things."
Winterbottom made Whincup work for it, and says that a few more tweaks when the car gets back to Australia and his time will come.
"I thought I would make him work this time, make him earn the win," Winterbottom said.
"He hasn't had it too hard in the last three. He has still got speed on us but made mistakes and showed he is human. It was nice to have a gap on the next car so we could develop again. We will go to Adelaide and make it a little better."
SP Tools driver Shane van Gisbergen grabbed his second-career podium, racing through from a lowly 14th grid spot to take the podium. Van Giz also set the fastest lap of the race – similar to what he managed to do in Race 2 at Yas Marina Circuit last week.
"We changed the car for today and the tyres held on a lot longer," he said.
"We are working pretty hard. We knew we were strong but not this strong. It's a good thing."
Jack Daniel's Racing's Rick Kelly was fourth, making huge ground during the second phase of the race on his best set of tyres.
Kelly actually ran in front of van Gisbergen before the final pit stop, however, the Stone Brothers Racing crew got the Kiwi out in front.
On the other side of the Kelly garage, Todd didn't make it more than a lap after contact at turn one with Garth Tander and Jason Bright. The clash broke the suspension of Todd's #7 JDR car.
Fujitsu Racing's Lee Holdsworth took fifth after running third during the opening half of the race until he was run down by van Gisbergen and Kelly.
Toll HRT's Will Davison held on for sixth from Jim Beam Racing's James Courtney, Team BOC's Jason Richards, Fujitsu Racing's Michael Caruso and The Bottle-O's Paul Dumbrell.
Just outside the top 10 was a spirited dice between Jim Beam's Steven Johnson and Craig Lowndes.
Tander failed to finish after late contact with Steven Richards. The incident broke the steering of Tander's Commodore, ending a disastrous Middle Eastern start to Tander's championship campaign.
Bundaberg Red racer Fabian Coulthard retired with a broken exhaust header and Karl Reindler's Fair Dinkum Sheds Commodore VE caught fire after the clutch burnt out.
Whincup's unbeaten run sees him head into the Australian rounds with a perfect score. Winterbottom holds second place in the series from van Gisbergen, Lowndes and James Courtney.
The next round of the V8 Supercars Championship Series heads back to Australia for the Clipsal 500 in two weeks time.
Race 4 results
| | | | |
| --- | --- | --- | --- |
| 1 | 1 | Jamie Whincup | 37 |
| 2 | 5 | Mark Winterbottom | 37 |
| 3 | 9 | Shane Van Gisbergen | 37 |
| 4 | 15 | Rick Kelly | 37 |
| 5 | 33 | Lee Holdsworth | 37 |
| 6 | 22 | Will Davison | 37 |
| 7 | 18 | James Courtney | 37 |
| 8 | 8 | Jason Richards | 37 |
| 9 | 34 | Michael Caruso | 37 |
| 10 | 55 | Paul Dumbrell | 37 |
| 11 | 17 | Steven Johnson | 37 |
| 12 | 888 | Craig Lowndes | 37 |
| 13 | 39 | Russell Ingall | 37 |
| 14 | 11 | Jason Bargwanna | 37 |
| 15 | 6 | Steven Richards | 37 |
| 16 | 19 | Jonathon Webb | 37 |
| 17 | 4 | Alex Davison | 37 |
| 18 | 47 | Tim Slade | 37 |
| 19 | 3 | Tony D'Alberto | 37 |
| 20 | 12 | Dean Fiore | 37 |
| 21 | 16 | Tony Ricciardello | 37 |
| 22 | 51 | Greg Murphy | 36 |
| 23 | 30 | Daniel Gaunt | 36 |
| 24 | 2 | Garth Tander | 36 |
| 25 | 14 | Jason Bright | 32 |
| DNF | 24 | Fabian Coulthard | 28 |
| DNF | 21 | Karl Reindler | 27 |
| DNF | 10 | Andrew Thompson | 22 |
| DNF | 7 | Todd Kelly | 1 |
| | | | |
Championship points after Race 4
| | | |
| --- | --- | --- |
| 1. | Jamie Whincup | 600 |
| 2. | Mark Winterbottom | 543 |
| 3. | Shane Van Gisbergen | 471 |
| 4. | Craig Lowndes | 447 |
| 5. | James Courtney | 420 |
| 6. | Rick Kelly | 392 |
| 7. | Lee Holdsworth | 372 |
| 8. | Steven Johnson | 296 |
| 9. | Michael Caruso | 294 |
| 10. | Russell Ingall | 270 |
| 11. | Paul Dumbrell | 267 |
| 12. | Jonathon Webb | 261 |
| 13. | Will Davison | 255 |
| 14. | Jason Bargwanna | 249 |
| 15. | Jason Richards | 249 |
| 16. | Tim Slade | 222 |
| 17. | Jason Bright | 216 |
| 18. | Alex Davison | 213 |
| 19. | Tony D'Alberto | 183 |
| 20. | Garth Tander | 180 |
| 21. | Steven Richards | 171 |
| 22. | Fabian Coulthard | 165 |
| 23. | Tony Ricciardello | 135 |
| 24. | Dean Fiore | 129 |
| 25. | Daniel Gaunt | 125 |
| 26. | Andrew Thompson | 122 |
| 27. | Todd Kelly | 102 |
| 28. | Greg Murphy | 96 |
| 29. | Karl Reindler | 69 |
| 30. | Paul Morris | 26 |