How to move $50 million worth of V8 gear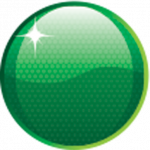 As the V8 Supercars Championship Series heads back to the Australian shores via two 747 jumbo jet planes, one man's company is responsible for the safe delivery of $50 million dollars worth of V8 Supercars equipment.
Bill Gibson, director of Gibson Freight, has been responsible for the international transportation of the V8 Supercars circus since its first jaunt to China in 2005.
But with many years experience of flying Formula 1 and MotoGP around the world, moving V8s to and from the Middle East is just another day in Gibson's working life.
"It's the first time that we've done back-to-back V8 Supercars, but we've been doing it with Formula 1 and MotoGP for many years, and the V8 Supercars method of moving around is far less complicated than transporting F1 and MotoGP," he said.
THE FINAL RACE OF THE 2023 REPCO SUPERCARS CHAMPIONSHIP ON ONE OF THE WORLD'S BEST STREET CIRCUITS. GO ALL IN AT THE VAILO ADELAIDE 500, CLICK HERE TO BUY TICKETS
"Really, it's always a big task, but in the case of V8 Supercars, it's a well organised one."
Compared to F1 and MotoGP, Gibson says that moving V8s is an easier task.
"There's less gear. In F1, there's seven 747s to take them around the world, MotoGP is three, and V8 Supercars is only two," he explains.
"With F1, there's no restriction on what teams can take, so there's no restrictions there. MotoGP is … terrible! It's 1400 loose boxes with various sizes, which have to be built up and broken down.
"With the V8s, we started with China and just worked through from there and the result, combined with our 25 years experience, makes it all very easy."
Gibson says that the current transport formula is difficult to improve on.
"I believe, there's not much more that we can do, and if you ask the teams, they'll agree that there's not much more we can do," he said.
"There's no real way that we can improve our V8 travel. We have all the years of experience with Formula 1 and so forth, and we have great faith placed in us by Tony Cochrane and the rest of the V8 Supercars board."