Veterans Busch and Gordon on Vegas front row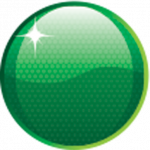 Kurt Busch has won pole position for the Shelby American at Las Vegas Motor Speedway aboard his #2 Miller Lite Dodge.
The Penske driver will start alongside fellow veteran and ex-champ Jeff Gordon on a day where the track record fell around the fast 1.5-mile oval.
Busch, who is a Las Vegas native, said that conditions were perfect for his record lap.
"We knew that our Miller Lite Dodge was fast, but the track cooled off and that tightened up the track," said the older of the Busch brothers.
"That made our lap even faster. Steve Addington (#2 crew chief) made some great adjustments from practice. I'm just so excited. To qualify that well here in Las Vegas is incredible."
Gordon said that the Goodyear tyres used in Las Vegas should also take credit for the fast times posted today.
"There's a new tyre Goodyear brought," said Gordon.
"I don't know all the differences. But it's definitely the tyres. The teams do a great job. We bring a little bit more power this year over the off-season and make a little bit more power. We find ways to make the cars a little bit faster, but the majority of what happened today was tyres."
Australian Marcos Ambrose, who is pushing hard for a good result in Las Vegas this weekend after two engine failures in two weeks, qualified back in 32nd place aboard his #47 Kingsford entry from JTG Duagherty Racing.