Huge fields and stars for Phillip Island Classic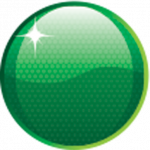 Australian motor racing legends will be out in force to celebrate a huge Phillip Island Classis on March 19-21.
Triple World Champion Sir Jack Brabham, as well as other multiple Australian open wheeler, sports car, touring car, sports sedan and rally driving champions will be on hand to meet fans and sign autographs at the Shannons Super Rig in the Paddock area during the three-day meeting.
Driving legends confirmed for the Phillip Island meeting include 2010 event Patron Kevin Bartlett, Allan Moffat, Bob Jane, Colin Bond, Alfredo Costanzo, John Bowe, Jim Richards, Fred Gibson, John French, Harry Firth, Brian Foley, Bob Watson, Murray Carter, Alan Hamilton, Bryan Thomson, while Frank Matich, Larry Perkins and 'Captain' Peter Janson are also penciled in to attend.
This year's 'Classic' has also attracted the largest-ever entry for an Australian circuit racing event – an incredible 584 cars spanning seven decades.
Only 540 of those cars are expected to take to the circuit for more than 30 events over the weekend because many fields exceed the maximum allowable Phillip Island track density.
Sell out classes include Group Sa & Sb Production Sports Cars (for vehicles built from 1941-1969), Group Sc Production Sports Cars from 1970-1977, Under 3.0-litre Touring Cars and Over 3.0 litre Touring Cars.
An all-time record 36 Formula 5000 V8 open wheelers will also be on the grid, while eight Formula 1 cars, including three 1.5 litre Turbo cars from the 1980s, will compete.
"This is the greatest line-up of famous Australian drivers ever assembled at an historic race meeting," said the Victorian Historic Racing Register's Ian Tate.
"We are not twisting any arms – they all want to come because they have either experienced or heard about what a fabulous weekend it is."
Other highlights of the weekend include a 100 year celebration of Alfa Romeo, the 50th anniversary of the first Armstrong 500, and the 40th anniversary of the Holden Torana, with a large display including many racing models featured at the meeting.