Whincup claims pole position for Race 3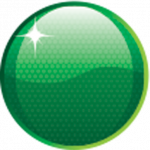 Team Vodafone's Jamie Whincup has got his weekend off to the perfect start, scoring pole for Race 3 at the Gulf Air Desert 400 at the Bahrain International Circuit.
The back-to-back V8 Supercars Champion edged out SP Tool's Shane van Gisbergen in a close session to claim his 14th career pole, eventually beating 'Van Giz' by over 02.s. Van Gisbergen admitted to making an error at the last turn, costing him valuable time.
After a mild sand storm before qualifying, Whincup said that between the two sessions, the track conditions shifted dramatically.
"The track changed massively from qualifying to the shootout," he said.
"Once we saw the first guys go out and beat their time by half a second, it looked like the track was grippy, but we didn't quite know if they'd just improved their cars.
"When I saw Mark (Winterbottom) do a 2:04.8s, I thought that was right up there. It puts a bit of pressure on you as a driver to have to go out there and go three or fourth tenths than I did in qualifying, but my lap was great. I saw on the dash that I was making good time."
Orrcon Steel Ford Performance Racing's Winterbottom will line-up third, with Toll HRT's Garth Tander alongside him.
Winterbottom's team-mate Steve Richards had a moment at turn one but recovered for seventh place, while Craig Lowndes endured a very animated lap, ending the session in eighth.
Paul Morris Motorsport duo Greg Murphy )Castrol) and Russell Ingall (Supercheap Auto) will start from ninth and 10th respectively.
The biggest loser in the pack compared to yesterday's practice was Trading Post Racing's Jason Bright, who will line-up 24th after being seventh at the end of yesterday's session.
Jack Daniel's Racing's Todd Kelly also slipped down from third to 18th, complaining of a lack of grip.
Race 3 of the V8 Supercars Championship Series kicks off at 3.35pm.
| | | | |
| --- | --- | --- | --- |
| 1 | 1 | Jamie Whincup | 2:05.1657R |
| 2 | 888 | Craig Lowndes | 2:05.4957 |
| 3 | 2 | Garth Tander | 2:05.5089 |
| 4 | 9 | Shane Van Gisbergen | 2:05.6061 |
| 5 | 51 | Greg Murphy | 2:05.6877 |
| 6 | 39 | Russell Ingall | 2:05.7791 |
| 7 | 18 | James Courtney | 2:05.7921 |
| 8 | 5 | Mark Winterbottom | 2:05.8189 |
| 9 | 6 | Steven Richards | 2:05.9267 |
| 10 | 22 | Will Davison | 2:06.0064 |
| 11 | 33 | Lee Holdsworth | 2:06.0154 |
| 12 | 4 | Alex Davison | 2:06.0384 |
| 13 | 15 | Rick Kelly | 2:06.1876 |
| 14 | 19 | Jonathon Webb | 2:06.1908 |
| 15 | 34 | Michael Caruso | 2:06.2695 |
| 16 | 17 | Steven Johnson | 2:06.3372 |
| 17 | 24 | Fabian Coulthard | 2:06.3953 |
| 18 | 7 | Todd Kelly | 2:06.5219 |
| 19 | 47 | Tim Slade | 2:06.5954 |
| 20 | 55 | Paul Dumbrell | 2:06.8854 |
| 21 | 10 | Andrew Thompson | 2:06.9030 |
| 22 | 8 | Jason Richards | 2:06.9633 |
| 23 | 11 | Jason Bargwanna | 2:07.1000 |
| 24 | 14 | Jason Bright | 2:07.3799 |
| 25 | 3 | Tony D'Alberto | 2:07.4578 |
| 26 | 12 | Dean Fiore | 2:07.5896 |
| 27 | 30 | Daniel Gaunt | 2:07.9573 |
| 28 | 21 | Karl Reindler | 2:07.9751 |
| 29 | 16 | Tony Ricciardello | 2:08.4635 |
| | | | |
| | | TOP 10 SHOOTOUT | |
| 1 | 1 | Jamie Whincup | 2:04.5189R |
| 2 | 9 | Shane Van Gisbergen | 2:04.7601r |
| 3 | 5 | Mark Winterbottom | 2:04.8245r |
| 4 | 2 | Garth Tander | 2:05.1780 |
| 5 | 18 | James Courtney | 2:05.2142 |
| 6 | 22 | Will Davison | 2:05.4901 |
| 7 | 6 | Steven Richards | 2:05.5247 |
| 8 | 888 | Craig Lowndes | 2:05.5945 |
| 9 | 51 | Greg Murphy | 2:06.2238 |