Rob Duckworth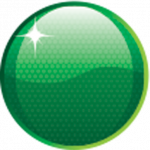 For over 30 years radio announcer Rob Duckworth was a voice heard across the airways on the east coast of Australia.
Primarily with the Triple M Network in Sydney and Brisbane, Duckworth grew with the advent of FM radio alongside the likes of Doug Mulray and Jono (Jonathan Coleman) and Danno (Ian Rogerson).
After spending the majority of career with Triple M, Duckworth left in 2008 and worked at a variety of fill-in spots across other networks.
So just why is Speedcafe doing a 'Where are they now' on Rob Duckworth? Well the 'Duck' has now set his sights on forging a radio career in the developing heartland of V8 Supercars – the United Arab Emirates.
This is no U-Turn for the Duckworth; in just a few short months his breakfast show on Radio2 has climbed the ratings charts and the boy from Balmain is enjoying every moment of it.
The 'Duck' was on-hand at the Yas V8 400. He took a lap alongside Craig Lowndes in the Pedders Safety Car, then got to work with a live broadcast from the Yas Hotel during V8 qualifying.
"It was a big thrill to take a lap with Craig Lowndes and to do it here in the UAE was unbelievable, said Duckworth. "For an Aussie to see our V8s here on the awesome Yas Marina Circuit really makes me feel quite proud."
"There are plenty of Aussies throughout the UAE and certainly having the V8s here is great for them. There are plenty of other ex-pats from around the world getting into the spirit of the V8s and the big thing is the opportunity to encourage the many thousands of locals who love their motor sports to get along and follow them throughout the year."
Duckworth's breakfast show 'Duckworth and Daisy' has him alongside British born Hannah 'Daisy' Clarkson on Classic Hits Radio 2 based in Dubai and broadcast across the entire seven emirates that make up the UAE.
"I work alongside an English girl and another bloke from India, so the opportunity to talk about an Aussie sporting series on a regular basis is something that will be good for the V8s in this region," said Duckworth.
"There are certainly a few more rules and standards in the UAE than Australia, but importantly we produce an outstanding program and for me it's been great to have been welcomed to this part of the world.
The 'Duck' is confident that in coming years more Aussies will be attracted to the V8s in the UAE.
"The thing is this is the best facility in the world, but it doesn't end there. All over the UAE there is so much to see and do. If the V8s help bring more Aussies to visit this part of the world, then it has to be well worth it."
To find out about Rob's new radio show CLICK HERE