Power on top on final day of Barber test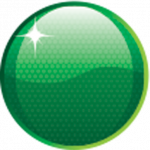 An Ausssie driver has topped the timesheets for the second consecutive day at the pre-season IZOD IndyCar Series test at Barber Motorsports Park, with Will Power the form driver in Alabama today.
Following Ryan Briscoe setting the fastest time on Wednesday, Power continued the Penske domination by setting the fastest time of the two day test aboard his #12 Verizon backed machine.
Power, Helio Castroneves and Briscoe locked out the top three spots on the overall timesheets, with Target Chip Ganassi Racing driver Scott Dixon and Dreyer & Reinbold Racing's Justin Wilson again the 'best of the rest'.
"You can see how tough the championship is going to be," said Power.
"There are so many good drivers and so many good cars and teams. I think it's going to be a very exciting year. You're going to have to really be on your game if you want to win."
Briscoe agreed that the test went well for the Penske squad.
"The test went very smooth," said Briscoe.
"We were able to work through a long list of testing points. It is real nice to see the Team Penske cars 1-2-3 at the end of the test."
The day was delayed by cold weather and a large crash from 2009 champ Dario Franchitti. The car and barriers were heavily damaged but the Scot was uninjured.
Some notable results include the pace of new KV Racing Technology recruit and ex F1 driver Takuma Sato, who was again in the top 10 with the sixth fastest time.
It was a tough for the four-car Andretti Autosports squad, with Marco Andrett the only driver to crack the top 10, while Danica Patrick languished down the bottom of the times, outpaced by fellow female driver Simona de Silvestro, who is looking to crack the IndyCar Series after strong pace in the Atlantic Series over the last few seasons.
TESTING RESULTS – COMBINED TIMES
| | | | | | |
| --- | --- | --- | --- | --- | --- |
| Pos | No | Driver | Team | Time | Laps |
| 1 | 12 | Power, Will | Team Penske | 1:09.8724 | 103 |
| 2 | 3 | Castroneves, Helio | Team Penske | 1:10.0084 | 117 |
| 3 | 6 | Briscoe, Ryan | Team Penske | 1:10.0459 | 124 |
| 4 | 9 | Dixon, Scott | Target Chip Ganassi Racing | 1:10.0594 | 112 |
| 5 | 22 | Wilson, Justin | Dreyer & Reinbold Racing | 1:10.0869 | 78 |
| 6 | 5 | Sato, Takuma | KV Racing Technology | 1:10.2070 | 141 |
| 7 | 24 | Conway, Mike | Dreyer & Reinbold Racing | 1:10.2497 | 83 |
| 8 | 26 | Andretti, Marco | Andtretti Autosports | 1:10.3956 | 106 |
| 9 | 06 | Mutoh, Hideki | Newman-Haas-Lanigan Racing | 1:10.4451 | 115 |
| 10 | 34 | Romancini, Mario (R) | Conquest Tacing | 1:10.5487 | 132 |
| 11 | 32 | Rossiter, James (R) | KV Racing Technology | 1:10.5700 | 109 |
| 12 | 11 | Kanaan, Tony | Andretti Autosports | 1:10.6704 | 118 |
| 13 | 14 | Meira, Vitor | AJ Foyt Enterprises | 1:10.6963 | 108 |
| 14 | 37 | Hunter-Reay, Ryan | Andretti Autosports | 1:10.7123 | 90 |
| 15 | 8 | Viso, EJ | KV Racing Technology | 1:10.9186 | 78 |
| 16 | 10 | Franchitti, Dario | Target Chip Ganassi Racing | 1:11.1825 | 39 |
| 17 | 78 | de Silvestro, Simona | Dreyer & Reinbold Racing | 1:11.3351 | 107 |
| 18 | 7 | Patrick, Danica | Andretti Autosports | 1:11.5112 | 94 |
| 19 | 2 | Matos, Raphael | de Ferren Luzco Dragon Racing | 1:11.5484 | 62 |
| 20 | 67 | Howard, Jay (R) | Sarah Fisher Racing | 1:14.1883 | 37 |
| 21 | 67 | Fisher, Sarah | Sarah Fisher Racing | 1:16.0138 | 64 |