Kovacic to combine karting with US campaign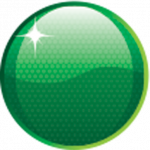 Rising star James Kovacic has got a busy year ahead of him in 2010.
The New South Wales teenager will be combining a campaign in the Spec Formula 3 Jim Russell Series in the USA with several appearances in the CIK Stars of Karting Series Australia, which begins next weekend in Newcastle.
After winning the 2008 National Karting Championship in Junior Clubman, Kovacic turned his focus towards an international open wheel career during 2009 where he made his mark in the Formula BMW Series.
"The 09 season was fantastic for me and the results were great. Whilst I am very proud to have raced cars overseas in 2009, the biggest pleasure I have is racing karts," said Kovacic, who won the South Australian Karting Championship during one of only four races in a kart during 2009.
With the ultimate goal for Kovacic is to make a career out of racing overseas, Kovacic believes competing in the Pro Gearbox (KZ2) category in the CIK Stars of Karting Series will assist him in keeping his race craft sharp.
"Karting is the best training. The few practices that I've had in the KZ2-spec kart has been the most fun I've had in a kart and I am looking forward to racing against the cream of karting here in Australia," said Kovacic.
"Whilst my equipment is a little old and at times difficult to tune, I will drive my hardest and definitely try and give some of the big budget guys a run for their money.
"I will make sure that I enjoy the experience of racing in my first CIK race. It's great that CIK has made a comeback to Australia."
Speedcafe.com.au also understands that Kovacic is scheduled to race in a handful of Late Model NASCAR Speedway races on the West Coast of the USA later in the year.