A familiar face retires from DJR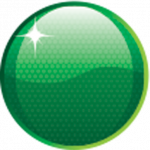 Dick Johnson Racing is the oldest team in the V8 Supercars pit lane, and one of its original members is retiring at the conclusion of this weekend.
Dave 'Dyno' Johnson, younger brother of five-time Australian Touring Car Champion Dick Johnson, is calling it quits at the end of this weekend's V8 Supercars round at Bahrain International Circuit.
Dyno's retirement will end a four-decade association with the team after being one of Dick Johnson's original crew members when he started racing his FJ Holden at Lakeside in 1964.
After starting out as the builder of DJR's gearboxes and diffs, Dyno became a race mechanic within the team and has been a regular fixture at Australian race tracks, although he did take a short sabbatical from the sport a while ago.
Of late, he's been the team's truck driver, but now, at 58-years-old, Dyno (who can easily be mistaken for his older brother) has decided that it's time to do something "a lot less stressful."
"Times change. It's just one of those things, it's time to move on," he told Speedcafe.com.au
"This will give me a bit more time to spend with the grandkids, go touring around with my wife. It will keep me off the streets.
"I'm going to do something a lot less stressful! I've got another job to go to, so we'll see what happens … I can't afford to retire yet!"
Dyno points out the final round of the 1981 Touring Car Championship at Lakeside as his career highlight.
"That was the best day ever. It was fantastic," he said.
"Days like that, you never forget. It was a fantastic race and the best outcome we could have ever managed."
In the lowlight department, Dyno said there's too many to mention.
"Oh, there's quite a few of them," he said.
"This game is full of ups and downs, and usually there's more ups than downs. We try not to focus on the downs. We like to focus on the positives."
Dyno has seen his family team take good and bad turns over the years – from championship domination to financial heartache, but he said that the 2010-specification Dick Johnson Racing is a great outfit.
"The team is great at the moment. We're on the up and we're in with a good shot," he said.
"We've got a good bunch of guys with good cars, good drivers, but we'll have to wait and see what happens. With a little bit of luck, i think they can get some pretty good results this year."