V8s hit the 'abrasive' Bahrain circuit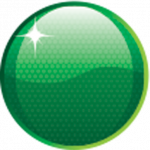 The V8 Supercars have hit the Bahrain track for the first time this weekend, and the common theme from drivers is 'lack of grip.'
The abrasive and slippery Bahrain International Circuit is renowned for being hard on the tyres, but according to some of the drivers, conditions have not improved since the category's last visit to the track in 2008.
After the first all-in practice session, Bundaberg Red Racing's Andrew Thompson said that surface has deteriorated since his last visit.
"The track is different to when we were last here," he said.
"The drop off you get from your tyres and how abrasive it is, compared to Abu Dhabi last weekend, is staggering. The track is a lot more abrasive, so it works the tyre a lot more and the degradation comes on faster and quicker.
"In this practice session, we're trying to get as much done as we could but be realistic about how much the tyres go away and see exactly where you are at."
Will the five brand-new sets of tyres that each team gets last the entire race meeting?
"The tyres will last, but they won't be that great at the end of it," Thompson said.
"It's going to be a hard race on tyres, and because we're racing at the end of the day, it's going to be hotter as well."
Centaur Racing's Tony D'Alberto is scratching his head at the lack of grip from his Commodore VE.
"Compared to the last few years, it feels worse to me," he said.
"We're miles off the pace at the moment, so we've got to find a set-up that works on the slippery circuit. At the moment, the car's not right. It's really hurting it's tyres. We're making some changes for the final session to see how it goes."
At the end of the third of four practice sessions, Todd Kelly (Jack Daniel's Racing) was on top of the times, ahead of Steven Richards (Dunlop FPR) and Garth Tander (Toll HRT).
Thompson sits 22nd while D'Alberto is 25th.