Rick Kelly's whirlwind Red Bull tour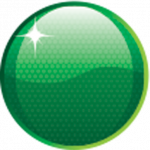 Rick Kelly has visited Austria between the Abu Dhabi and Bahrain V8 Supercars rounds.
As part of his personal sponsorship with Red Bull, Kelly was invited to Red Bull's head office to check out some of the "unreal" attractions that the company has.
Below, the #15 Jack Daniel's Racing driver takes you through his three-day visit to the energy drink company's headquarters.
"In between the events in Abu Dhabi and Bahrain I was lucky to have three days in Salzburg, which is a town of about 140,000 people in Austria, to visit Red Bull's head office.
THE FINAL RACE OF THE 2023 REPCO SUPERCARS CHAMPIONSHIP ON ONE OF THE WORLD'S BEST STREET CIRCUITS. GO ALL IN AT THE VAILO ADELAIDE 500, CLICK HERE TO BUY TICKETS
I've been working with Red Bull since 2006 and to go over there and meet the guys that I've dealt with was an opportunity I jumped at.
To meet some of the main people at Red Bull and see the facilities they've got from a training point of view was really exciting. On a personal level it meant a lot to see the head office and in particular Dietrich (Mateschitz)'s Hangar 7, where he's got a heap of restored aircraft. Red Bull has a love for flying just like I have so it is an experience that i will never forget.
It was an unreal three days. I've always loved Red Bull and it was a opportunity I did not want to miss.
So to head to the hangar and have a ride in a helicopter firstly was something that was a massive treat for me and something that was unexpected.
The helicopter we went in is one of only a few in the world that is approved for aerobatics. It's something i never thought i would get the chance to do. Then the pilot surprised me by offering me a chance to have a go. It's been a few years since I flew one so I was a little apprehensive.
I can't describe how excited I was to be able to fly it and the pilot taught me a few tricks. Doing barrel rolls and loop-the-loops in a helicopter over the Austrian Alps is so spectacular and something that I still can't believe I've actually done.
I look at the photos and just smile. It was an amazing treat that they've allowed me to do.
It was great to see the way they operate. Red Bull is a company that I've looked up to for many years. I've looked at the head office on Google Earth for years and all of their websites, so to be able to go there was awesome.
To see the way they run things and the way they looked after me was something that I will hold close to me now. It really helps me represent those guys, to know how they operate and what they are truly about.
Everything about Hangar 7 is unbelievable, they even have a restaurant there that they fly an international chef in to each month.
To eat there and to look around the aircraft they have restored was spectacular. The helicopters, the airplanes, everything they've got there seriously looks like it's just been rolled off the production line. Everything is immaculate. They've even got art displays from around the world. It's a place that really has everything and you can't believe what you are seeing.
The Red Bull crew were extremely generous, taking us out for dinner and making sure we were well and truly looked after. It was such a great experience for me and all very unexpected.
Red Bull is all about what they can offer their athletes, to help them perform at their best in their chosen sport. They are very keen to help wherever they can.
Hopefully I will be able to go back over there to their training facility in a couple of months and be tested in their Diagnostics Training Centre, which is one of the most technologically advanced fitness and training facilities in the world.
They offer the DTC to their athletes to come over and use it and help in all sorts of different ways so that you can improve, both physically and mentally.
All in all, the trip was a bit of a whirlwind tour crammed in between our two Middle East events, but it was well worth the extra flights. I can't wait to get back over there because it was one of the most amazing experiences of my life.