Issue #2 of Speedcafe's V8 Race Guide available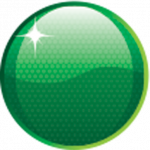 Issue 2 of Speedcafe.com.au's V8 Race Guide – you're very own downloadable online magazine for all of you armchair experts – is available now.
The response from our first issue was great. Easy to download, great to print, and unique info that is handy to maximise the V8 experience.
And since you guys liked it so much, we've added in a few extra pages – aren't we just a kind bunch here in The Café!
To view Speedcafe's V8 Race Guide #2 CLICK HERE
As always, the Bahrain edition of V8 Race Guide is brought to you by our loyal platinum partners Jack Daniel's, Irwin, Orrcon Steel and Pirtek – Support them as well as they support us …