Briscoe tops IndyCar testing at Barber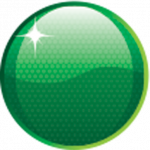 Australian Ryan Briscoe has led a Penske domination of the opening day of the official IZOD IndyCar Series pre-season test at Barber Motorsports Park in Alabama.
Briscoe led a Penske 1-2-4 at the road course venue, with Helio Castroneves second and fellow Aussie Will Power fourth in his Verizon-backed entry.
The only driver to break the Penske domination was new Dreyer & Reinbold Racing recruit Justin Wilson, who was third fastest in his Z-Line designs machine.
Target Chip Ganassi Racing made a steady start to the season, with Scott Dixon fifth fastest and 2009 champ Dario Franchitti down in ninth place.
Fresh from her recent NASCAR Nationwide Series races, Danica Patrick was down in 18th position of the 20 cars present.
The test comes after a flurry of last-minute deals and announcements in the IndyCar Series paddock.
Hideki Mutoh has signed on as the lone driver at Newman-Haas-Lanigan Racing, with Graham Rahal set to miss the season opener following McDonalds decision not to renew its sponsorship of the team.
Conquest Racing returns to the fold with Brazilian Mario Romancini as its driver, while EJ Viso joins Takuma Sato at KV Racing Technology, with young Brit James Rossiter a possibility for a third KV entry.
Gil de Ferren has merged his team with Luzco Dragon Racing to create de Ferren Luzco Dragon Racing, fielding Raphael Matos and second car part-time for Davey Hamilton
FAZZT team of Alex Tagliani and Dale Coyne Racing have both opted to sit out pre-season testing. Full times from Day One below.
| | | | | | |
| --- | --- | --- | --- | --- | --- |
| Pos | No | Driver | Team | Time | Laps |
| 1. | #6 | Briscoe, Ryan | Team Penske | 1:10.5052 | 66 |
| 2. | #3 | Castroneves, Helio | Team Penske | 1:10.7146 | 61 |
| 3. | #22 | Wilson, Justin | Dreyer & Reinbold Racing | 1:10.7397 | 35 |
| 4. | #12 | Power, Will | Team Penske | 1:10.7637 | 49 |
| 5. | #9 | Dixon, Scott | Target Chip Ganasi Racing | 1:10.8927 | 52 |
| 6. | #8 | Viso, EJ | KV Racing Technology | 1:10.9186 | 60 |
| 7. | #5 | Sato, Takuma (R) | KV Racing Technology | 1:11.1138 | 70 |
| 8. | #11 | Kanaan, Tony | Andretti Autosport | 1:11.1433 | 46 |
| 9. | #10 | Franchitti, Dario | Target Chip Ganasi Racing | 1:11.1825 | 36 |
| 10. | #06 | Mutoh, Hideki | Newman-Haas-Lanigan Racing | 1:11.2212 | 67 |
| 11. | #26 | Andretti, Marco | Andretti Autosport | 1:11.3557 | 51 |
| 12. | #34 | Romancini, Mario (R) | Conquest Racing | 1:11.4567 | 70 |
| 13. | #32 | Rossiter, James (R) | KV Racing Technology | 1:11.7759 | 40 |
| 14. | #14 | Meira, Vitor | AJ Foty Enterprises | 1:11.9171 | 48 |
| 15. | #2 | Matos, Raphael | de Ferren Luzco Dragon Racing | 1:11.9924 | 41 |
| 16. | #37 | Hunter-Reay, Ryan | Andretti Autosport | 1:12.1369 | 38 |
| 17. | #24 | Conway, Mike | Dreyer & REinbold Racing | 1:12.1543 | 48 |
| 18. | #7 | Patrick, Danica | Andretti Autosport | 1:12.5369 | 36 |
| 19. | #78 | de Silvestro, Simona (R) | Dreyer & Reinbold Racing | 1:12.8124 | 48 |
| 20. | #67 | Fisher, Sarah | Sarah Fisher Racing | 1:16.0138 | 63 |