Young Kiwi looks to Australian F3 glory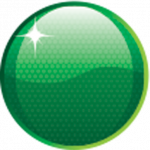 Stand-out New Zealand racer Mitch Evans will drive for Team BRM in the 2010 Formula 3 Australian Drivers Championship.
Evans will race the same #4 Dallara F307 Mercedes he drove in a one-off drive in the final round of last year's championship – the round where he became the youngest-ever winner of a Gold Star race.
Evans is the fourth international driver to announce his participation in this years F3ADC, joining Ben Barker (UK), Zhang Shan Qi (China) and fellow Kiwi Ben Crighton, who will drive for TanderSport.
Mitch burst onto the Australian scene last year and finished second in the Australian Formula Ford Championship behind Sonic team-mate Nick Percat. He then took a dramatic victory in wet conditions in the F3 SuperPrix last year and has since then raced in the New Zealand Toyota Racing Series.
He leads the series overall, but also recently clinched the four-round 'International series' held as part of the TRS championship.
The 2010 Formula 3 Australian Drivers Championship kicks off at Wakefield Park on March 4-6.
Below is a 'Question and Answer' with 15-year-old Mitch Evans.
QUESTION: Your F3 career started very well at Sandown (by winning the F3 SuperPrix) last year, what are your thoughts about coming over and racing this season?
MITCH EVANS: Obviously the round at Sandown was very good for us and we really enjoyed our experience in the Formula 3 Australian Drivers' Championship, so we wanted to take that further and be involved in the whole series. We are going to give the championship our best shot with BRM. It's going to be mainly a learning year in getting used to the cars and to see how I really stack up!
Q: You'll have two strong teammates this year, in Ben Barker and Zhang Shan Qi, in the same stable. Is it good to have two good guys to be able to work with and even benchmark yourself against?
ME: For Sure. It's always good to share good quality data and when we're off track we can see where I can improve and I can help them out so it definitely helps. I think it also helps you push harder when there is someone else in your team pushing that little bit more. It also helps running with them (Team BRM) again because we know the guys there and how they operate and how they work.
Q: You have had plenty of 'wings and slicks' running this summer in the Toyota series. Is this Advantage for you coming into the F3 season?
ME: In the end it all comes down to the race mileage we have had and by doing Sandown last year and the TRS during the summer I've been racing all off-season, so that really helps. I think it's really going to be an advantage. I'm race fit and now I just need to get into it, really!
Q: You mentioned this is a learning year but winning the championship surely has to be the goal.
ME: For sure. I want to do as well as I can, get some solid results over there and try to do some really good things before I head overseas. Winning a Formula 3 Championship would be a good step.
The 2010 championship will feature a new three-race format and a knock-out qualifying format trialed successfully at the Sandown SuperPrix in 2009.