Team Penske unveils 2010 IndyCar look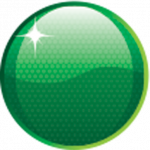 For the first time since 1990, Team Penske will not compete in their traditional red and white colour scheme.
The famous IndyCar squad unveiled its new look and feel for the 2010 IZOD IndyCar Series season yesterday at Barber Motorsports Park with drivers Helio Castroneves and Australian pair Ryan Briscoe and Will Power.
All three Team Penske machines will carry a sleek black and white color scheme to begin this season after it ended its long association with Philip Morris USA.
Both the #3 and #6 cars will continue to carry the Team Penske design to start the season while the #12 car will feature the Verizon Wireless livery throughout the year.
"This represents a change for us, but we are excited about competing with three cars this season and looking forward to the opportunities that lie ahead for Team Penske," said Tim Cindric, Penske Racing President.
Pre-season testing will take place for all 2010 series participants on Wednesday and Thursday at the Alabama road course.