Greg Murphy: My season starts here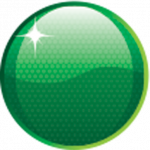 Greg Murphy's V8 Supercars Championship Series starts this weekend at Bahrain – two races after everybody else kicked off their title campaigns.
Due to a pre-arranged engagement, the popular Kiwi was stuck in New Zealand while his rivals got a bag of points on him at the Yas Marina Circuit.
But Murphy isn't fazed. He's ready to start his championship and is looking forward to making his debut with Paul Morris Motorsport in the Castrol Commodore VE.
Speedcafe.com.au's Grant Rowley spoke to him in Bahrain today …
QUESTION: You're one round behind, but is it nice to be back?
GREG MURPHY: Yeah, of course. It's not a great way to start the championship, but as I've said, it's one of those things. The team and Castrol have been great about the whole thing.
It felt very strange last weekend. I've always wondered occasionally at times what it would be like to miss a round through sickness or injury or something. I thought I'd be sitting on the couch at home feeling pretty bad about life, and I felt very guilty about last week, so it's nice to be back in the seat, for sure.
Q: The good news is that you've got some heavy-hitters in the series who aren't too far ahead of you in the championship …
GM: (laughs). Yeah, it was really nice of Garth (Tander). I thanked him before! I said "Mate, you didn't have to do that, you didn't have to wait for me."
It was very kind of him to see that it was going to be tough for me and support me by starting the championship like I am with no points. I was very happy about that.
Q: How do you approach this now. Do you bank points or do you push harder?
GM: Nah, how do you push extra? All we ever do is push, push, push. You don't go to some race meetings and cruise. It just doesn't happen.
Every race meeting is the same. You go there with the same goal. I can't go any harder than what you do on the day. I'm in a poor position to start and this means that it's more important to get on top of performance nice and early and start producing some results. That's my goal.
Q: You have a new car coming up for the next round, but firstly, you steered the Castrol Commodore at the Queensland Raceway test. What were your impressions?
GM: It felt pretty good. I felt right at home. It different feel strange or different. The only thing was that it was more consistent and I was able to really push a little bit harder and have the car respond a little bit more consistently than what I've had previously. The Tasman cars were obviously pretty bloody fast, but the consistently wasn't perfect.
With Tasman, Queensland Raceway was somewhere where we'd struggled in the past couple of years, and I could see that this car works very well there and it was nice to drive. I had confidence to push into the corners and also had confidence that it was going to respond the way you wanted it to respond. It was nice and it didn't feel foreign at all.
I left the test feeling very happy with what we did.
Q: Speaking of fast cars, the two Triple Eight-designed cars did pretty well in the first round. You guys must be looking forward to getting two of those in your shop for the Australian rounds?
GM: Without a doubt. There's a lot for us to work on. Russell (Ingall) is trying to get them the way he wants with them, and he's obviously been making progress, and Triple Eight has been making fast progress.
If there's any positive whatsoever, and I wouldn't say it's a big one, but by the time I get in mine, a few of the bits and pieces will be ironed out. I can't wait. It's going to be exciting, but I'm real keen about this weekend. Paul Morris Motorsport was quick here in 2008 – Russell was on the podium with their own cars, so I'm looking forward to getting out in this car and see what it's like at this track.
Q: What do you think about this track at the Grand Prix length?
GM: I'm about to go do the track walk now.
We know what most of it's like, we've just got an extra bit that has been added in. We know that the surface is going to be the same as it is everywhere else, so the set-up is going to be very critical on tyre wear as the surface is quite abrasive.
As I say, these guys did a really good job last time they raced here so I'm looking forward to it.