A slice of Formula 1 comes to V8 Supercars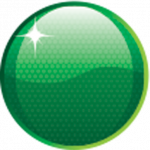 A slice of Formula One will be used in this weekend's round of the V8 Supercars Championship Series.
FOM TV, the television production company responsible for all the vision that you see from every F1 race around the world, will assist in the production of this weekend's round of the V8 Supercars at the Bahrain International Circuit.
V8 TV, V8 Supercars' official footage producers, is also at the track to complete its regular production duties, working hand-in-hand with FOM TV.
With the opening round of the F1 World Championship kicking off in Bahrain in two weeks time, FOM TV is already on site and will use the V8s as a warm-up to the F1 round.
V8 TV's executive producer Simon Fordham said that there are certain differences to the process that might not be seen by the untrained eye.
"There's obviously a lot of challenges, given that FOM TV is accustomed to purely doing a world feed coverage," he told Speedcafe.com.au.
"With V8 TV and Channel 7, we concurrently do a domestic feed for Channel 7, we do a world feed to 90 million homes, we stream to the internet, we also do package highlights for clients and the internet as well. To try and integrate that with the existing FOM kit that doesn't usually handle those requirements makes for quite a few challenges."
Regardless, Forham says the quality of the broadcast will remain the same.
"FOM TV is a world-class outfit," he said.
"It covers the premier motor sport category, and we also like to think that we make pretty good TV at V8 TV.
"But the track cut itself – we're probably in the best hands in the world. It's just adding all of V8's regular bells and whistles that will present the challenges."
While the behind-the-scenes changes will be less noticeable, there will be one difference to this weekend's coverage that Australian viewers will notice. Regular lead caller Matt White has left the Middle East, replaced by Aaron Noonan who will fill the big chair alongside Neil Crompton and Mark Skaife.