Simonsen: I'm available for Bathurst 1000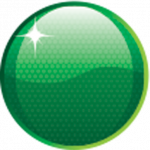 Danish international race driver Allan Simonsen is available for the Supercheap Auto Bathurst 1000 – if anyone wants his services.
The 31-year-old Sportscars expert, who resides in Monaco, has been a regular in V8 Supercars' endurance races for the past seven years, finishing with a best result of fifth with TeamVodafone at Bathurst in 2007.
Due to a date clash with his regular job as development driver for Hankook Tyres and lead driver for Farnbacher Racing, Simonsen can not make it to the L&H 500 at Phillip Island, despite an offer from Roland Dane to return to the endurance races as Jamie Whincup's team-mate.
While Simonsen acknowledges that he's unavailable for Bathurst's traditional warm-up race, he told Speedcafe.com.au that he is dead keen to return to the Mount Panorama again.
"If someone falls ill or something like that after Phillip Island, then I'm available," he declared.
"It's not what you'd like to hope for – it's such a bummer. I've been kicking myself that I can't do Phillip Island, but it's hard for me to plan my year around the two endurance races in Australia.
"I know I've probably turned down the best drive in Australia (with TeamVodafone), but it's hard when I have such a good job here with Hankook.
"It's just the way it goes unfortunately, and some people have been in this situation before, but I'm hoping someone could use my experience for Bathurst and I can still rock up there."
Simonsen will race in a number of different series this year, including the GT2 European Le Mans Series, the Asian Le Mans, plus the Le Mans 24 Hours and the Nurburgring 24 Hour.
He is also competing in three races of the VLM – the races that are contested at the Norschiefe, which are used as a warm up for the Nurburgring 24 Hours.
"I have a lot of stuff going on up until May, which is when the 24 Hour races start, and that's all with Hankook Tyres. I'm now the official development and factory driver, together with another German driver. Basically all of the tyres that get developed is our job," he said.
"That's also the reason why I can't do Phillip Island. They have exclusive rights to my time, and my commitments stop me from doing Phillip Island."
Simonsen has competed in the endurance races in every season since 2003, although he missed the 2008 races due to a date clash when he drove with Aston Martin.
Since 2006, he's raced with Triple Eight every year that he's been available and he said that his consolation prize for not being able to compete at Phillip Island is the relationship he has maintained with Roland Dane.
"I'm always been a huge fan of Triple Eight from 2006 when I joined them, and Roland has been great to me over the years," he said.
"Even two years ago when I had a date clash with my Aston Martin program, he was still kind enough to offer me a drive for 2009. The same situation this year. I explained the situation I'm in. I can't do Phillip Island, and I respect his situation where he needs to keep the same driver for both races.
"He said he'd try to help me in anyway that I can if someone is in need of someone just for Bathurst, and maybe even Gold Coast now.
"I'm available, and I'm ready …"