PMM to benefit from transition phase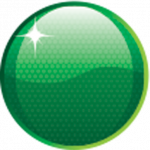 Paul Morris Motorsport will reap the benefits of the transition phase it is currently going through, according to one of the team's leading engineers.
The Queensland-based two-car team, which runs Holden Commodores for Russell Ingall (Supercheap Auto) and Greg Murphy (Castrol) is using two different chassis in the first two rounds of this year's V8 Supercars Championship Series. Ingall has been gifted the all-new Triple Eight-designed Commodore VE, while Murphy will race this weekend in the ex-Ingall PMM-built car.
Murphy will get his first T8 Commodore in the next round of the V8 series at the Clipsal 500, and until then, his race-day engineer Adam de Borre says that they have to make the most of what they have at their disposal.
"The work that the Paul Morris team has done on the Castrol car, the approach in set-up and the window that it operates in, is quite different to the Triple Eight car, but that said, it is still a very good race car," de Borre told Speedcafe.com.au.
"The way that it reacts and responds to change is very sensitive and very fine and it achieves its lap times a little bit differently to the Triple Eight car."
De Borre, formally Murphy's engineer at Tasman Motorsport, hasn't engineered a Triple Eight Commodore full-time yet, but from the data that he's peeked at from Russell Ingall's Supercheap Auto Commodore, he says that it looks like a well-rounded machine.
"From the data I've looked at from the Triple Eight car, it's a very, very stable platform to work from. It maintains its pace very well," he said.
"The direction we head with one car to the other is almost completely different, but when we look at the data, the lap times and the corner speeds, they can be quite similar.
"At Yas Marina, it was quite hard to know exactly how the car is without our regular driver in the Castrol car. No discredit to Paul (Morris, who filled in for Murphy), but getting Greg back is going to be the real telling point."
One advantage for de Borre, perhaps, is that he has worked with two different race cars in the past at Tasman Motorsport.
"I learnt from the Tasman days when we had one new car and one old car, it's useless – you end up banging you're head against the wall," he said.
"You tend to become two individual teams. One set-up philosophy that I'm working to from what PMM has done in the past is obviously different to what they know the Triple Eight car likes."
De Borre says that the team's real progress will be felt when he and Murphy get their hands on a Triple Eight-designed car.
"I am looking forward to having two cars the same, so at least then we can start working more closely and we can start pushing Russell, and Russell can start pushing Murph," he said.
"One of the obvious things with the Triple Eight car is that it's an out-and-out thoroughbred race car. In an engineering sense, everything is maximised. It's very beautiful, very detailed, and they've got a very good product.
"Jamie (Whincup) and Craig (Lowndes's) results at Yas Marina were justification that they have done their homework. Even though they've changed the badge in the offseason, it hasn't changed their overall effect – they've still dominated.
"And we think we can make the same progress when we have two identical cars."