Chinese driver confirmed for Aussie F3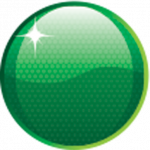 Chinese driver Zhang Shan Qi will join British ace Ben Barker in Team BRM's two-car attack on the 2010 F3 Australian Driver's Championship.
Zhang made his Formula 3 debut in the 2009 season-ending F3 SuperPrix at Sandown with R-Tek Motorsport last year where he spent the weekend coming to grips with the F3 car.
His Team BRM Dallara F307-Mercedes chassis will run in the colours of Chinese Team PTRS, with whom Zhang has done much of his open wheel racing.
"It is very exciting for our team to welcome Zhang Shan Qi to the Formula 3 Australian Drivers Championship," Team BRM owner Bronte Rundle said.
"It is a validation of the level of competition and the cost effectiveness of Formula 3 in Australia that Team BRM has attracted drivers like Zhang and Ben Barker to our line-up this year. Obviously it is very good for our team but it is great for the championship.
"At this stage it looks like there could be five to seven outright cars well in contention for the championship and that will be a great thing. Already it is a more competitive grid than last year but we are confident we have the ability to challenge for a third-consecutive Gold Star title."
Of the other title contenders, Team BRM will field its two cars and are in negotiations to run a third entry. 2009 race-winner Mat Sofi will return seeking his first title, while current Graham Watson Rookie of the year award winner and F3 National Class champion Tom Tweedie will be keen to take more outright success in 2010. TanderSport have two F307s ready and waiting and are expected to confirm its plans soon.
The new-look 2010 F3 championship will feature a new three-race format and a knock-out qualifying format trialled successfully at the Sandown SuperPrix in 2009. The season kicks off at Wakefield Park on March 4-6.