Walkinshaws: You can't rule us out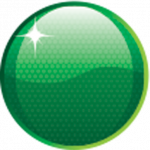 A myriad of problems beset the four fancied Commodores of Garth Tander, Will Davison, Fabian Coulthard and Andrew Thompson, ranging from a lack of race pace to a lack of luck.
Tander was dealt an early weekend blow when he was controversially penalised in qualifying for Race 1 when the team used the go-jacks in pit lane (CLICK HERE for full story). An incident early in that race cost him dearly, while a wheel nut failure in Race 2 while leading sees him head to Bahrain second last in the points.
His Toll team-mate Davison didn't fair much better. He left the Yas Marina Circuit in 25th place after an engine-related DNF in Race 1 and a bad qualifying performance in Race 2.
In the Bundaberg Red Racing camp, new signings Coulthard and Thompson expected more from their new rides, but failed to score a top 15 place over the whole weekend. The pair's main beef at Yas Marina was rear tyre life and drive off corners.
After the uncharacteristic round, Walkinshaw Racing boss Craig Wilson told Speedcafe.com.au that getting back on the track will be the best thing for the team.
"There's different circumstances that's had an influence on the results, but it's not where we want to be, so we're very much looking forward to Bahrain," he said.
"No one wants to start the championship like this. It's not what we planned, but it's happened and we'll get on with it and deal with it."
"Qualifying for Race 1 was a positive, but the penalty applied for the (pit lane) infringement was far too harsh. From the front row of the grid, where we knew the car was going to be quick, it wrecked Garth's race weekend."
"We've got a solid group of guys. The team is disappointed. Every time we race and we don't win, we're disappointed, but the team's also very professional and they will focus on the future. We'll take out the positives, and we'll pretty quickly put this weekend behind us and move on."
Wilson said the team's recovery skills will be tested in the next few rounds, but warned rivals not to write them off.
"You can't rule us out," he said.
"If you look at the last few years, the championships have been very tight, and we expect this year to be no different. To come away with the points result we've got, it's not going to be easy to recover, but I still believe that in the case of HRT, we're still in a stronger place that we were last year."
The most encouraging news to come out of the opening two races of the V8 Supercars Championship Series for Walkinshaw Racing's two teams – Toll Holden Racing Team and Bundaberg Red Racing – is that the next round is just a few days away …