Touring Car Masters gets new title backer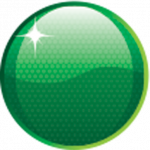 The 2010 Touring Car Masters will be presented by Autobarn, following the confirmation of a multi-year sponsorship agreement in Melbourne today.
Autobarn has a long history in Australian motorsport, and Autobarn Motorsport Director Paul Burfitt says that fit for the company is perfect.
"We are extremely excited to embark on this multi-year agreement between Autobarn and the Touring Car Masters," he said.
"We see the series as a great fit with our market. The series is hugely popular and has been growing rapidly.
"It's a great, highly professional category and we have some exciting plans for 2010 and beyond."
Touring Car Masters Chairman Chris Stillwell added;
"As a group, we are extremely excited to welcome Autobarn into the Touring Car Masters Series," he said.
"This is a very natural fit all round with Autobarn and the Touring Car Masters both growing from similar core principles and a shared market of motoring enthusiasts.
"Autobarn has a longstanding commitment to providing leading brands at very competitive prices, backed by expert customer service. Similarly, the Touring Car Masters aims to deliver high quality race entertainment while containing costs and maintaining safety and reliability.
"The category has gone from strength to strength in only a few short years and we are confident that with Autobarn as presenting sponsor the popularity and profile of the series will continue to soar."
The Touring Car Masters was formally supported by Biante, which moves to a smaller sponsorship role this year. Other confirmed sponsors for the 2010 season include Shannons Insurance, Rare Spares, Hoosier Tires and official charity RSPCA Australia.
The Touring Car Masters presented by Autobarn will kick off at the Clipsal 500 in Adelaide (SA) on March 11-14.