Top 10 Main Game debut for Jono Webb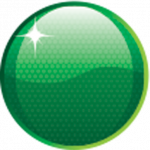 Dick Johnson Racing's gamble on increasing its entry to three cars in the V8 Supercars Championship Series has paid off early.
'The Team' currently sits second in the Team's Championship behind the all-conquering TeamVodafone, and is the only three-car outfit to have all of its drivers inside the championship's top 10.
While regular drivers James Courtney and Steve Johnson delivered on their pre-season promises (currently fourth and ninth in points), it was new recruit Jonathon Webb who stole the attention, finishing eighth and 18th in the opening two races of the title at the Yas Marina Circuit. He sits 10th in the championship.
The solid debut results from the reigning Fujitsu V8 Series Champ came despite battling with tonsillitis and spending some of the weekend on a drip.
"I haven't been feeling the best with tonsillitis ever since I arrived here in Abu Dhabi, but the medical crew have been looking after me and been keeping me going," he said.
"To be in the top 10 in the championship after the first weekend is really good. It's been a good weekend despite not feeling 100 percent healthy so I'll rest up and focus on Bahrain next weekend."
Team boss Charlie Schwerkolt told Speedcafe.com.au that it was a dream start for The Team.
"Second in team's championship, all three in the top 10, that's a pretty good start," he said.
"We didn't finish as high as we would have liked, but we can't complain. It's great.
"The vibe in the team is really high, especially for Webby coming on board. He's done an awesome job.
"It's been a lot of work to add the third car, but we've picked some really good people. It's all about people in this game and it's all worked well."
Schwerkolt said that team's expectations must now change to fit in with their outstanding championship start.
"I guess our expectations have moved now," he said.
"We want to lift higher again. For Webby, we thought if he was in the top 15, that would be great, but he's in the 10. That's changed some things for us.
"We're going to try our heart out, I can assure you. It's really good. It's a very encouraging start."