Spectator death rocks NHRA community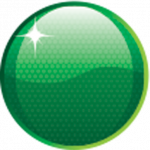 A woman has been killed when the left rear tyre of Antron Brown's Top Fuel was thrown off his car and into a spectator area in a NHRA race at Firebird International Raceway, Arizona, on the weekend.
Brown crashed his dragster at high-speed and the detached wheel flung into the path of the woman.
She was immediately flown to the nearby Good Samaritan Hospital but died a short time later.
Fellow spectators said they were shocked by accident.
"One of the tyres came off the dragster, hit the guard rail and just took off into the stands," one fan told Fox News.
Brown was not seriously hurt in the crash but later appeared visibly shaken.
"I was upside down, and in my mind, things were going crazy," he told SPEEDTV.com.
"The next thing I knew, I hit the wall … I saw a little burst of flame come around my head, and I saw sparks."
NHRA allowed the event to continue, but is investigating the incident. It later released a statement saying it was "deeply saddened by the incident and sends its thoughts and prayers to the woman's family and friends."