Smee crowned Australian Speedcar Champion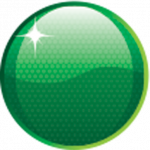 New South Wales second-generation racer Nathan Smee has etched his name in Australian Speedway history by claiming victory in the 69th running of the Australian Speedcar Championship at Geelong's Avalon Raceway on the weekend.
Smee outlasted his opposition to become the first Australian driver in five years to win the nation's biggest prize in Speedcar competition. His name now sits alongside the likes of Sir Jack Brabham, Ray Revell, Bob Tatersall, Johnny Stewart and George Tatnell in the record books.
The Sydneysider was presented with the winner's trophy by the 1948/49 Australian Speedcar Champion, Sir Jack Brabham.
Just making the field for the main event was a feat in itself for Smee after encountering mechanical failure in his opening heat, missing the second due to the repairs required before securing a starting spot by finishing second in the B-Main.
As many of his opposition fell by the wayside – including defending champion Kevin Swnidell – due to excessive tyre wear of accidents, Smee was meticously making his way towards the front of the field during the 40-lap championship final.
Smee raced past two-time Champion Davey Ray to lead with 10 laps left before a lap later Ray's right rear tire deflated forcing the American limping to the infield.
Smee crossed the line first ahead of Brisbane driver Brendan Palmer and Syd Whittaker
"You have always got to give yourself a chance even from the B-main. All the boys who worked on the car, those American tires and the Esslinger engine, this is great," said Smee.
"I didn't really know what to do at the start so I went to the bottom and missed that crash which helped us out with a lot of positions.
"We had planned to run the top actually but we did what we could to get to the finish first.
"I always joked that I would retire if I won the Australian Title, I might have to reneg on that deal."
Amazingly the sole other finisher was West Australian Keith Giles who was running second going into the final corner when he attempted a brave outside move for the win only to slip back to the tail as the chequered flag waved.